Taking Challah Dough Beyond the Braided Loaf
"Your challah recipe is sooooo good." That super-sweet message popped up unexpectedly on my phone from a long-lost sorority sister a little more than two years after I had shared it with Hadassah Magazine readers. Finding a solid challah recipe can take a lifetime of researching and tweaking, not to mention lots of experimenting in the kitchen to get the mechanics of kneading, rising, braiding and baking absolutely perfect. Because of all the tweaks, the exact origin of my recipe is a mystery even to me, but at this point, after seemingly countless baking sessions, I have it memorized, making it easy to whip up challah dough in no time.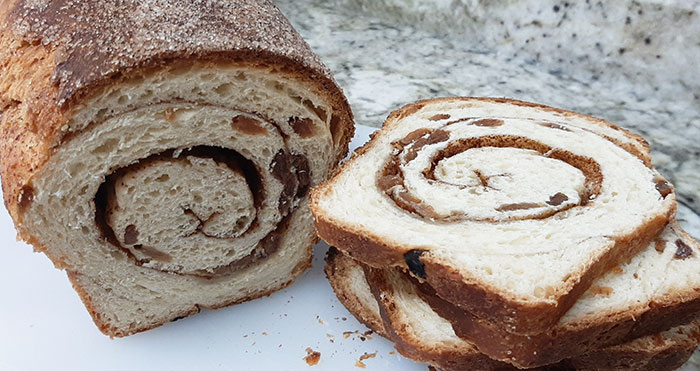 I started experimenting with challah baking in my late 20s, after I got married. Unfortunately, I have no photographic evidence of those early attempts—they occurred before I had a smart phone, back when Facebook was for posting about your social life and not what you were eating for dinner.
It was after I learned to truly make bread properly in baking school that I took on the challenge of perfecting the ultimate Jewish carbohydrate. I have a clear memory of coming home from school one day and shouting through the closed bathroom door to my husband as he showered that I had decided bread baking could be my thing.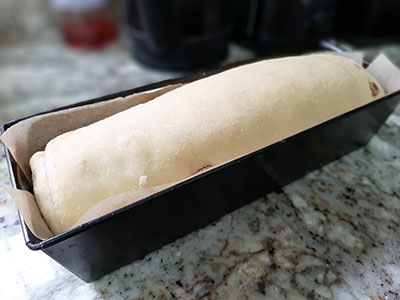 Ten years later, that may have been an understatement. I live, sleep and breathe bread. I watch videos on improving my sourdough while I get dressed in the morning; I listen to podcasts about baking while I do the dishes; I jot down any tips I hear on the internet; I feed starters day and night and let poolishes—an early kind of starter—bubble away on my countertop.
But challah—challah, is one bread that really keeps me on my toes while drawing me back to my heritage, over and over again.
The techniques of braiding, for instance, can drive any perfectionist insane. It takes constant practice to get it right, and pulling a perfect final result from the oven takes adjusting to the world around you: The weather and the seasons have a huge effect on the moisture content in flour, for example.
As I mentioned in my original post, coaxing out that perfect second rise from the shaped loaf, no matter how long it takes, is the only thing I have ever found to prevent the braid from pulling apart at the seams as it bakes.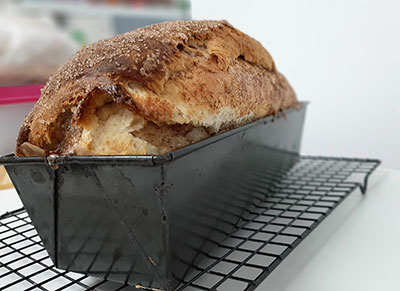 To this end, portioning out the dough and fashioning the sections into balls, strands and then simple knotted rolls makes for an easier alternative that almost always leads to stunning results. These "Jewish bakery rolls," as I call them, always come out stunning and are great for sandwiches or used as hamburger buns. One batch of my challah dough will yield around 20, 3-ounce rolls. Leave them to rise until they start touching and crowding each other on the tray, before brushed them with egg wash and baking for 20 minutes in the oven.
But one tip I neglected to share in that original post is more of a confession than anything else: If you've got 12 to 18 hours to spare, or no desire to kill yourself kneading, challah dough can simply be mixed and left to rise for hours—no kneading required.
Another secret: Challah dough can be your go-to base for excellent yeasted breakfast breads and pastries.
Try my recipe here for turning regular challah dough into an irresistible Cinnamon-Swirl Raisin Bread. Whenever you want to make a loaf, simply throw together a batch of challah dough, using one half of the dough for your Shabbat challah and the other half for the cinnamon bread.
Enriched with raisins, rolled out to a rectangle, brushed with egg (i.e. baking glue) and sprinkled with cinnamon sugar that also tops the loaf, this dough transforms into a tender, lightly sweet breakfast bread that reminds me of the Jewish bakery bread I grew up calling babka.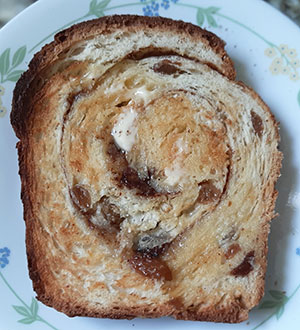 Cinnamon-Swirl Raisin Bread
Makes 1 loaf
1 challah dough recipe
1/2 cup raisins
1 egg with 1 tablespoon water, lightly beaten
1/2 cup sugar
1 heaping tablespoon ground cinnamon
1 tablespoon butter, for brushing
Make the challah dough and follow the steps up to braiding the dough.
Divide dough in half and set one half aside for traditional challah (or use both halves to make two Cinnamon-Swirl Raisin loaves and double the rest of the ingredients). Add the raisins to the other half and knead dough until incorporated evenly into the dough, about 1 or 2 minutes.
Combine the cinnamon and sugar. Reserve 2 tablespoons of the cinnamon sugar mixture for sprinkling on top of the rolled loaf.
Line a loaf pan with a piece of parchment paper.
Roll out the dough into a roughly 13 x 11-inch rectangle, about 1/4-inch thick. Brush the dough with egg wash and sprinkle liberally with cinnamon sugar.
Tightly roll up the rectangle into a jelly roll shape starting from the short end of the dough. Pinch the bottom seam shut and place seam side down in the prepared loaf pan.
Set aside to rise 2 to 3 hours, until the dough starts to peak over the top of the pan.
Preheat oven to 350°. Just before baking, melt butter in the microwave and brush on top of the loaf. Sprinkle with the reserved cinnamon sugar. Set the loaf on a foil-lined tray and bake for 45 minutes. Cover the bread with foil if it starts to brown too much during the cooking process.
Let cool completely before slicing. Store sliced bread ready for toasting in a tightly sealed bag in the fridge for up to a week, or the freezer for up to 3 months.