Israeli-Inspired High Holiday Cooking With Adeena Sussman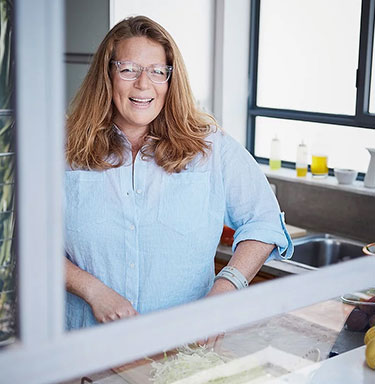 September 10 at 12:30 p.m. EDT—Set Your Kitchen Timers!
Catch up with our very own celebrity chef and cookbook author, Adeena Sussman, live on Zoom as she joins us for the next Hadassah Magazine Online Discussion Group.
The author of last year's best-selling Sababa: Fresh Sunny Flavors from My Israeli Kitchen will share her Israeli-inspired ideas for Rosh Hashanah and breaking the fast as well as her culinary journey and evolution from West Coast native to Upper West Side New Yorker to Tel Avivian living steps from the Carmel Market.
Also not to be missed, Sussman will host a cooking demonstration during which she will prepare her Tahini-Glazed Carrots—a recipe that gained instant popularity after The New York Times and numerous other media outlets shared it.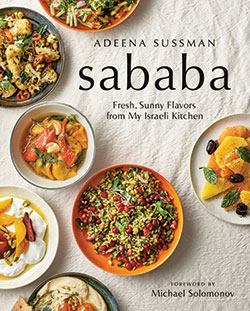 In an authentic Israeli departure from classic Ashkenazi New Year's tzimmes, Sussman laces these roasted carrots with silan—date honey—and rich tahini paste, bringing the taim of Israel to the holiday table.
Please register here for the September 10 event at 12:30. Watching the event live will give you the opportunity to ask questions.
And get to know Sussman and her gorgeous book, Sababa, beforehand with this behind-the-scenes access she granted to the Hadassah Magazine family. In it, you'll learn about Israel's fusion food culture as well as hear from Sussman on how to use the many staples of the Israeli pantry—za'atar, tahini, silan and preserved lemon among them—in accessible, delicious ways.