A Crash Course on Baking With Apples for Rosh Hashanah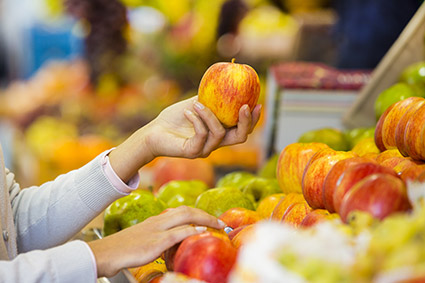 In New England, Macintosh apples are kings of the fall. After picking them each year with my family at our favorite New Hampshire orchard, we would use the crisp, tart fruit to make homemade applesauce, apple crisp, apple butter and brown sugar-packed baked apples—and, of course, classic American apple pie, which I like to glaze with honey for a Rosh Hashanah dessert.
But, were we cooking with the right apple?
The High Holiday season, with its New Year ritual of dipping apples in honey and baking up a bevy of apple-laced desserts, is the ideal time to decode apple varieties for a range of uses in the kitchen. For an informed take on what apple to use when, I reached out to Liz Rueven, the Kosher Like Me influencer (@kosherlikeme on Instagram) and a longtime board member of the Westport Farmers' Market in Connecticut.
Rueven loves the structure of Cortland apples in pies and recommends blush-colored Braeburn apples in tarts or rustic galettes.
"The Braeburn flavor is more distinctive, so they hold up well to bold seasonings like cinnamon, ginger or cardamom," she said.
When shopping for apples at your local market or, even better, farmers' market, Rueven offers this advice: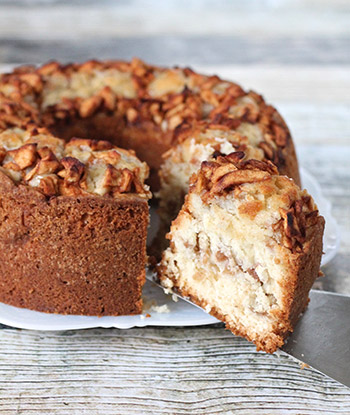 Granny Smiths are tart and provide a nice contrast to sweeter doughs. It's best to peel them as their skins are thick and can be unappealing in a mouthful.
Jonagolds are a little sweeter but still have a noticeable tartness. They don't store well so if you pick them, use them immediately.
Cortlands are a little softer but still hold their shape, ideal for pies.
Braeburns are delightfully pink with yellow and green striations and feature a unique flavor for more gourmet baking.
Honeycrisps are mild, sweeter and less distinctive than the others—but that's not a negative. Their crisp and juicy flesh make them perfect for apple tarts.
Winesaps have deep cider notes and more complex flavor profiles. They assert themselves well in combination with other fruits, such as pears or figs.
Whatever you're baking, Rueven suggests using several different types of apples, a technique she employs in recipes for her family's favorite Rosh Hashanah Apple Cake and a French Apple Tart.
In Israel, my favorite fall apples are Pink Ladys. Grown in the Golan region—in the United States, they are harvested primarily in Washington State—this is the only apple here with a cider-like flavor and a firm, crisp texture that holds up well when baked.