Routine Wonders in Epic Times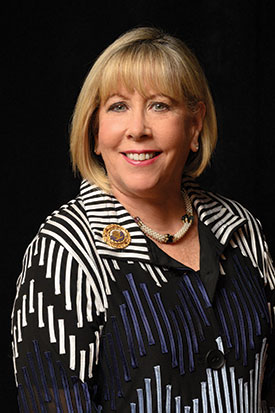 Israel's world-leading Covid-19 vaccination campaign heralds an optimistic Yom Ha'atzmaut beginning on the evening of April 14. Meanwhile, America's vaccine acceleration holds the promise of a similar Fourth of July. At Hadassah, we are hopeful twice over. For more than a year, we have shared the global concern over every personal contact. It has also been a year of vigilance and innovation in fighting coronavirus at our medical center. Hadassah Medical Organization personnel have been on the front line, and we have followed and supported their every step.
But epic times also have routine wonders. Throughout the pandemic, our medical center has worked round the clock, not just on Covid but as a full-service hospital, while our regions and chapters continued (albeit in drastically changed settings and circumstances) to support the work of our organization and advocate for our priorities.
A few recent events remind me of our constant values, before and during the pandemic, in working for co-existence, aiding in Israel's medical cooperation with other nations and advancing women's rights.
HMO is known for the diversity of its medical staff and patient population, but sometimes the connections are especially personal. Yael Cohen, a nurse in our Ein Kerem Pediatric Surgery Unit, had never breastfed a baby other than her own, but her maternal instinct took over last month when she volunteered to nurse the baby of an Arab woman who, along with her two daughters, was injured in a car accident. "The 6-year-old we were able to convince to eat," Cohen explained, "but the 15-month-old baby, used to nursing exclusively, refused the bottle."
Nor could members of the patients' extended family coax the baby to eat, so Cohen, also a mother of two, offered to nurse her—and the family readily accepted. "When you need to nurse it's just about the baby who is crying from hunger," she said.
We help babies and we help nations: Since the 1960's, Israel has played an active role in African development, with Hadassah a leader in medical outreach. Our emissaries have performed free eye and spinal surgeries, worked in AIDS treatment, assisted in hospital construction and public health education—among many other initiatives. Last month an Israeli team flew to Equatorial Guinea after a series of explosions (apparently caused by post-harvest stubble burning that spread to a dynamite cache on a nearby military base) killed 100 people and injured hundreds more. HMO surgeon Dr. Asaf Kedar was the trauma specialist on the 67-member mission. Many of those he treated were children with multiple injuries.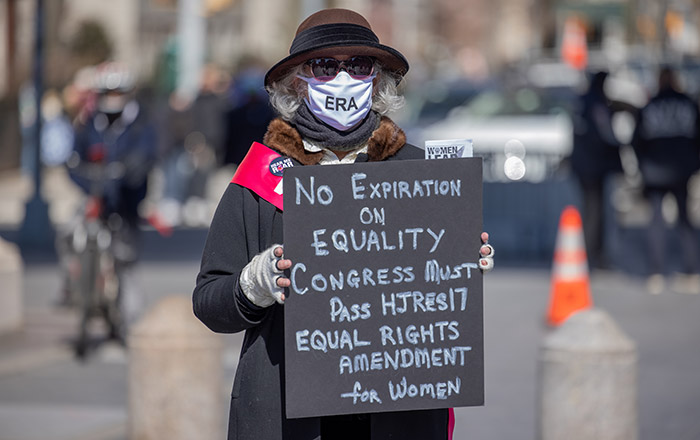 Some missions require extreme patience. One example is the Equal Rights Amendment, with its simple language: "Equality of rights under the law shall not be denied or abridged by the United States or by any state on account of sex." But 98 years after it was first proposed, the amendment is still not in the United States Constitution.
Final approval is now closer than ever. In January 2020, Virginia became the 38th state to ratify the ERA, meeting the constitutional threshold of approval by three-quarters of the states. It was Virginia House Speaker Eileen Filler-Corn—a Hadassah Life Member—who announced her state's pivotal vote. But then-Attorney General William Barr ruled that the ratification requirement had not been met because the deadline for it had passed in 1982.
In January 2021, the United States House of Representatives approved a bipartisan resolution to override the deadline, but the Senate has not voted on it. The Biden Administration is on record supporting the ERA, and in a recent Ms. magazine article, Rep. Carolyn Maloney argues that Attorney General Merrick Garland can overturn Barr's opinion and make the ERA the 28th amendment.
The ERA has long been on Hadassah's advocacy agenda. Over the decades, we have repeatedly affirmed our support. We urge our members to speak out in the final push to secure the amendment's place in the Constitution—for ourselves, our grandmothers, our granddaughters and for America.