Hadassah Hospitals Are at the Top of the Class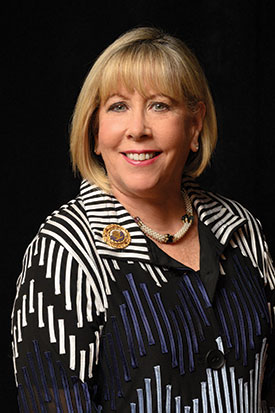 Pride is one of those Goldilocks qualities: Too much comes off as arrogance, too little as false modesty. I make a point of linking pride in Hadassah's accomplishments with our passion and purpose. Each of the three ingredients nourishes the others.
In a movement as large as ours, it's important to remind ourselves of our work and values, of the impact our institutions make and the lives we touch. But as much as we express our confidence in what we do, it is always gratifying to receive accolades and laurels from others.
Especially after the difficult year we have had—along with the rest of the world, of course—it was with great pride that we received the news that Israel's Ministry of Health has rated both of Hadassah's hospitals as the best in their respective classes. The ministry's annual National Program for Quality Indicators report for 2020, published on July 28, rated Hadassah Ein Kerem first in Israel among major hospitals and Hadassah Mount Scopus as first among small campus hospitals.
The ratings take into account a wide range of services and measures, such as the ability to perform heart catheterization in under 90 minutes from the moment of admission (a category in which Israel ranks first in the world), waiting time for emergency room triage, stroke treatment, prevention of in-hospital infection and detection of depression.
"Hadassah teams have proven once again that with hard work, it is possible to achieve impressive results in the various areas of treatment, from infancy to old age, despite the difficult year our medical center has experienced," said Dr. Yoram Weiss, director of Hadassah Ein Kerem and, as of mid-July, also acting director of the Hadassah Medical Organization, in response to the Health Ministry report. "The high scores show that, despite the focus on optimal care for the largest number of Covid-19 patients hospitalized in Israel and the burden this created in our hospital, the quality of treatment for the other patients was not diminished."
In addition to the caliber of treatment at our hospitals, the research conducted by our physicians and scientists is world class. Most of you have probably seen reports on the BriLife vaccine for Covid-19, which Hadassah developed in partnership with the Israel Institute for Biological Research. The vaccine is scheduled to begin Phase 3 clinical trials soon.
The latest news is that Oravax, the first oral Covid vaccine in the world, is on track to begin Phase 1 trials. The vaccine resulted from a partnership between Oramed—a pharmaceutical company based on technology developed at HMO—and the India-based company Premas Biotech.
I hasten to point out that neither BriLife nor Oravax is ready for use and that many vaccines tested never make it to market. But they are both indicators of the level of expertise at HMO as well as the medical center's leadership—not only in Israel but around the globe.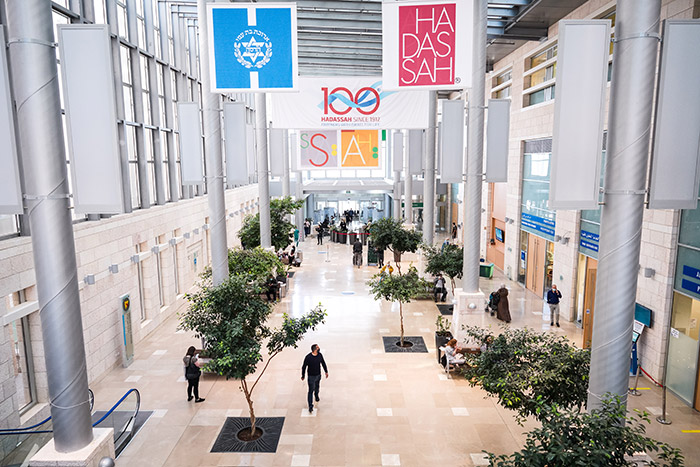 We have not yet put Covid behind us—in Israel, in the United States or certainly worldwide. That being said, HMO is in a good place and renewal is in the air. As we approach the New Year, Israel has a new government, HMO is under new leadership and the Health Ministry assessment is a welcome reminder of what we already knew.
We have confidence in the work we do because we've been doing it for 109 years, building health care infrastructure, improving and saving lives, serving the people of one country and contributing to Israel's role as a light unto the nations.
The path to success is never straight, but our mission has endured. With gratitude to the generations that went before us, pride in all Hadassah has accomplished and optimism in the future, we affirm Henrietta Szold's dream as our own and rededicate ourselves to it every day.