Telling Time During the Month of Cheshvan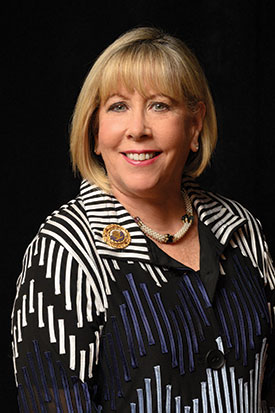 Jewish history stretches back more than 5,000 years, and who can keep track of every detail? But some of those details—even if we are unaware of them—help us keep track of our time, and of ourselves.
Take the names of the Hebrew months. They actually come from the Babylonian calendar. Not only that, but Adar, Nisan, Iyyar, Tammuz, Av, Elul, etc., appear, with little variation, on the calendars used in Iraq, Syria and Lebanon, all of which were part of the Babylonian Empire.
This year, October overlaps almost entirely with the Hebrew month of Marcheshvan. You read that correctly. Cheshvan—as it is written on most contemporary Hebrew calendars—is a shortened version of the Babylonian term for "eighth month," starting the count in spring with Nisan.
Of course there's history and there's folklore. The folk explanation is that the "mar" in Marcheshvan is the Hebrew word for "bitter" (think maror), and that the month got its unsweetened name because it is has no holidays. This may explain why we tend to get a lot of work done in October.
The irony for Hadassah in all this is that our flagship project is a medical center that works 24 hours a day, 365 days a year. Individual staff members are able to take time off on holidays, but for as long as people get sick, give birth or have accidents on Shabbat, Rosh Hashanah, Yom Kippur, Sukkot, Pesach and Shavuot, our doors will stay open.
In the Cheshvan/October spirit I am thinking about the many things Hadassah is working on this month: Our medical and youth projects in Israel, our membership and advocacy programs in America—and our vision for the future.
One challenge we are addressing is the critical nursing shortage in Israel, prompted by the country's growing population, almost 9.5 million today and projected to reach 12 million within 25 years. The Ministry of Health has asked us to increase the capacity of the Henrietta Szold Hadassah Hebrew University School of Nursing by 25 percent. To that end, we have a new, enlarged class of nursing students beginning their studies this month. We are also upgrading the school's facilities, including conversion of the main auditorium into a high-tech learning center.
After all the treatment experience and research our medical staff and scientists have contributed to the worldwide battle with Covid-19, Hadassah may be on the threshold of a new breakthrough. Dr. Dror Mevorach, director of HMO's Rheumatology Research Center, has developed an immunotherapy in his lab that dramatically reduces the Covid-related lung inflammation that forces many affected patients to go on ventilators. The drug is now entering advanced clinical trials at hospitals in Israel and Spain.
This month our members have a series of exciting online national webinars and programs to choose from, including Evolve Hadassah's forum for breast cancer awareness; a discussion on Jewish genes with two leading genetics counselors; and our One Book, One Hadassah interview with Judy Batalion, author of The Light of Days: The Untold Story of Women Resistance Fighters in Hitler's Ghettos.
Hadassah has a new CEO/executive director. On September 1, we welcomed  Naomi Adler, who comes to us after six years as president and CEO of the Jewish Federation of Greater Philadelphia and 13 years leading two United Way organizations in New York. A former prosecutor and veteran community advocate, she is the ideal person to build on Hadassah's past achievements, increase our global impact and lead us into our next phase of growth.
This is, of course, a super-abbreviated review of what is happening in Hadassah's world this month. And as we all know, folklore or not, the millennia have taught us to work harder and more passionately in every month so we can have time for our solemn and joyous days. It is one of our hallmarks that we study our history. And even if we don't keep an eye on every detail, we are always on track.