Are We There Yet?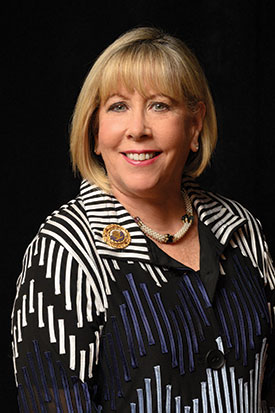 Part of the balancing act of Life in the Time of Covid is distinguishing between what we know today and what we think might be happening a day, a week or a month from now. February marks exactly two years since the coronavirus first demanded our attention. The first case in the United States was reported on January 20, 2020, and the first death was recorded officially on February 29. The sea change in most of the world came in March, when we went from guarded concern to travel bans, lockdowns and banging on pots and pans.
It has been a time of confusion and a time of clarity, an era of polarization and of coming together, a golden age of science and a dark age of superstition. In an ordeal that has lasted longer (and still counting) than the American participation in World War I, we have seesawed between lives on pause and the art of adaptation.
Like any enormous crisis—especially one that impacts all of humanity—the pandemic has caused a great unraveling that both allows and demands remaking the world. And, at least to some extent, remaking ourselves in the process. If there is one thing we have learned from past upheavals, it is that civilization never returns to exactly where it was before. The immensity of what we have been through changes us.
Yet for all the loss, worry and inconvenience, I feel privileged to have experienced these past two years as a Hadassah woman. Even as we sat at home for long periods, we knew we were playing a role in fighting the virus, supporting one another on the local level and knowing that our collective activity was saving lives and contributing to the development of treatments, therapies and vaccines. The leadership role our hospitals played in treating Covid in Israel and the innovation, research and outreach that had a positive impact well beyond Israel's borders has made us all proud.
As a 300,000-strong membership organization, we made the transition from real to virtual almost without skipping a beat. It sometimes surprised us how well we adapted, but the truth is we were programmed for adaptation by Hadassah's history.
For 110 years Hadassah has been challenged by crises and emergencies. Less than a year after our founding we sent our first two nurses to Jerusalem, but their mission was interrupted by World War I. Toward the end of the war, Hadassah mounted a much larger venture—a mobile hospital with 44 doctors and nurses that left New York on a troop transport and arrived in Palestine in June 1918, as British forces were still fighting the Ottoman army 40 miles north of Jerusalem.
Our mobile force was called the American Zionist Medical Unit and it was the nucleus of the Hadassah Medical Organization. During their first year on the ground, our healers encountered malaria, cholera, trachoma, some cases of bubonic plague and also a new challenge—the 1918 flu pandemic.
We built our first hospital in Jerusalem during the Great Depression and lost 78 medical personnel and patients in a terrorist attack during Israel's War of Independence. We also lost the hospital when the armistice left it behind Jordanian lines. And we have faced many other challenges along the way.
The upshot is that Hadassah has molded itself and its members to expect the kinds of emergencies that arrive suddenly. We didn't know Covid was coming, but we and our institutions are wired to deal with surprises.
Will the coronavirus surprise us again? Nobody knows. What I am sure of is that whether we eradicate it or learn to live with it, Hadassah is in the fight against all viruses—biological ones like Covid and social ones like antisemitism—for as long as it takes.
This is what we do, all of us together.