Jewish Teens Bare All in New Anthology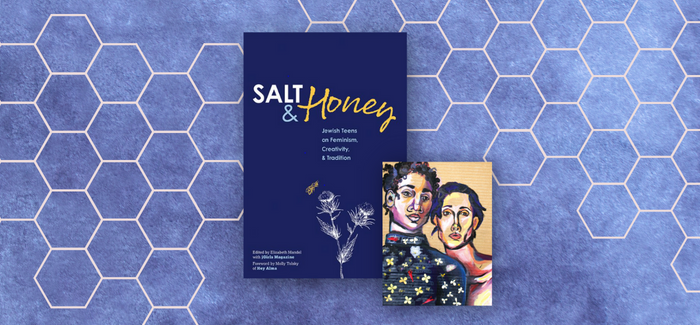 Salt & Honey: Jewish Teens on Feminism, Creativity, and Tradition
Edited by Elizabeth Mandel, Emanuelle Sippy, Maya Savin Miller and Michele Lent Hirsch with the jGirls+ Magazine Collective (Behrman House)
"We are self-identifying Jewish girls, young women, and nonbinary teens. Because we are so often misunderstood, airbrushed, or flat-out ignored, to tell our own stories is both a revolt and a victory…. Here, we embrace the salt and the honey, the sting and the sweetness, of our lives."
This statement of revolution, identity, critique and acceptance in the preface to Salt & Honey sets up the challenges and wisdom offered in this book of 78 works—poems, essays, short stories and visual art—from 62 young contributors.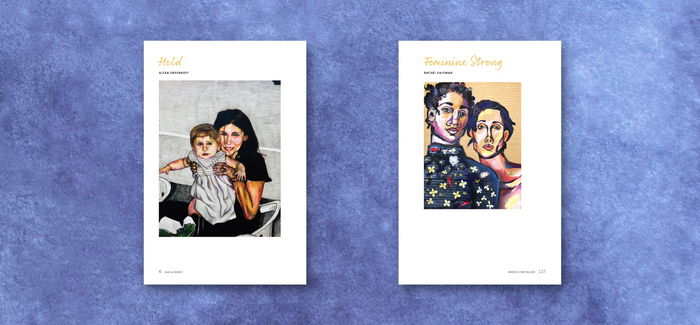 Collected from jGirls+ Magazine, an online publication and community, the book is divided into six chapters whose themes are tradition, bigotry, family, growing up, race and religion. Readers are introduced to the bat mitzvah musings of the great-great-grandniece of Judith Kaplan Eisenstein, the first to have a bat mitzvah, and the Jewish coming-of-age celebration of a young woman with cerebral palsy.
There are essays about struggles with eating disorders and poetry from those coming to grips with their gender identity and sexuality. There are paintings that reflect the diversity of the Jewish community and a photograph that expresses the turmoil of a teenager suffering from anxiety.
This collection is a vivid showcase of the innermost thoughts and raw emotions as well as the deep connection to family and heritage of a generation growing up in a time of profound change.
---
Leah Finkelshteyn is senior editor at Hadassah Magazine.