The Speed of Light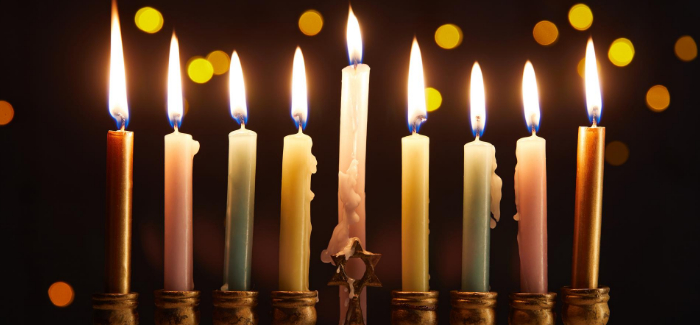 Bad news travels fast. A lie goes halfway around the world before the truth gets its boots on. Old expressions highlight the cognitive overload that colors modern life and discourse. And the media's traditional playbook—defining news mostly as what happens outside the norm—often obscures as much as it reveals.
Of course we face serious problems, and we need to be aware of them. Antisemitism is surging. The U.S. Supreme Court overturned Roe vs. Wade. Israel remains vulnerable to defamation and terror. Russia is waging unprovoked, devastating war on Ukraine. And the list goes on.
But in the spirit of Hanukkah, of bringing light to darkness, I think we need a permanent place on our mental screen for overshadowed success, unheralded hard work and the everyday miracle of progress over adversity. And bear in mind that repairing the world is just like cleaning our homes: You have to do it every day.
Regarding antisemitism, it is essential to remember that Jews are historically most vulnerable when the governments under which we live are either indifferent to our safety or actively engaged in hate and persecution. In contrast, Jewish communities in America and in most other countries today have the active support of governments and civil society. In America we have a robust Jewish communal structure, aided by legions of allies.
The overturning of Roe vs. Wade may have marked the end of one era, but it also opened a new one. Less than two months after federal protection of reproductive rights came to an end last June, voters in Kansas rejected a ballot measure aimed at removing freedom of choice on the state level. And in November six states either approved protections for women or beat back attempts to restrict reproductive rights—in most cases by wide margins. Hadassah was active in all of these campaigns to keep women empowered.
Israel provides a daily reminder of how fundamentally the Jewish condition that prevailed for 2,000 years has changed. You see it on a grand scale—in all of its radical normality—every time you walk down the street of an Israeli city. You could also see it at Hadassah's 100th National Convention, held last month in Jerusalem: How normal it was to hold our event in the country whose creation was the goal of our founding 110 years ago.
Amid several days of meetings, festivities and planning for the future, one small story told a much larger tale: Thirteen-year-old Sasha Buzanar was in the first group of refugee youth from Ukraine to arrive at our Youth Aliyah villages last March. Sasha is from Mariupol, one of the cities attacked in the initial Russian advance; a month into the war it was 90 percent destroyed and the Red Cross called conditions there "apocalyptic." When the war started Sasha and his widowed mother moved out of their apartment into the basement of a local hospital, where she served as director of telemedicine.
Despite a Russian threat to execute staff who tried to escape, mother and son fled and reached safety. Dr. Buzanar got in touch with Israeli representatives and arranged for her son's passage; by late March Sasha was at our Hadassah-Neurim Village, studying, making new friends and thriving in a supportive environment. His mother moved on to Lviv, in western Ukraine, where her daughter lives.
On our convention stage, Sasha told the audience, in excellent English, about his life at Neurim. "I love it here," he proclaimed. "I don't want to go anywhere else!" But despite his good fortune, he said that he missed his mother terribly.
What he didn't know was that his mother was waiting backstage. When she walked out, he hugged her so tightly it seemed he would never let go.
Given where mother and child were just a few months ago, I'd call their reunion in Jerusalem a pre-Hanukkah miracle—not just for them but for all of us as guarantors of good news, however long it takes to reach its audience.
Chag Hanukkah sameach to all!