America's Distinctive Jewish-Owned Bookstores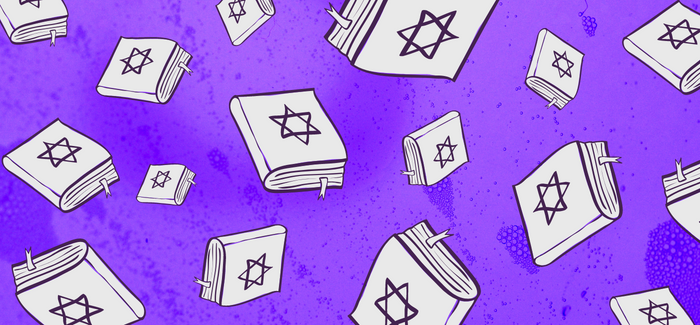 What makes a bookstore Jewish? Is it the pickles sold at Sweet Pickle Bookshop, on Manhattan's Lower East Side, or the bat mitzvah photos that decorate the store's walls? Is it the ease of stumbling upon a compelling read like The Last Kings of Shanghai, Jonathan Kaufman's history of rivaling Persian Jewish families in China, which is a hit in the Judaica section of The Bookshop & Get Lit Wine Bar in Lenox, Mass.?
There are probably as many answers as there are Jewish-owned bookstores—themselves
an unquantifiable subset of the approximately 2,500 independent bookstores in America. While many of these shops aren't explicitly Jewish, their proprietors often connect their Jewish values with the bookseller's mission of creating community around literature and ideas.
"Storytelling is ingrained in Jewish culture," says Leigh Altshuler, owner of Sweet Pickle. "And so much of bookselling is telling the story of discovering books."
With readings and other events, that communal role has become more important as bookstores settle into the digital era's economically tenuous retail calculus. Roughly two-thirds of independent bookstores closed between 1990 and 2010, according to the American Booksellers Association, coinciding with the rise of the internet. Now their numbers are increasing, reversing that trend.
Today's independents are less interested in competing with online booksellers than in creating personal connections through social media and in-person gatherings. They're also more likely to reflect the idiosyncrasies of owners and clientele. Sweet Pickle customers, for instance, delight in spotting the store's branded merchandise on the streets of New York City: "Sarah Jessica Pickle!" wrote one fan on the store's Instagram site, accompanying a shot of actress Sarah Jessica Parker strolling with a Sweet Pickle tote.
---
READ MORE: The Next Chapter for Zibby Owens
---
Some bookstores sell online, others don't. "Amazon is useful if you're looking for a specific title," explains Israel Mizrahi, who owns Mizrahi Bookstore in Brooklyn. "Bookstores are the reverse: You want a person to recommend you something. It's about relationships."
Here, we provide a look at some of America's most distinctive Jewish-owned bookstores: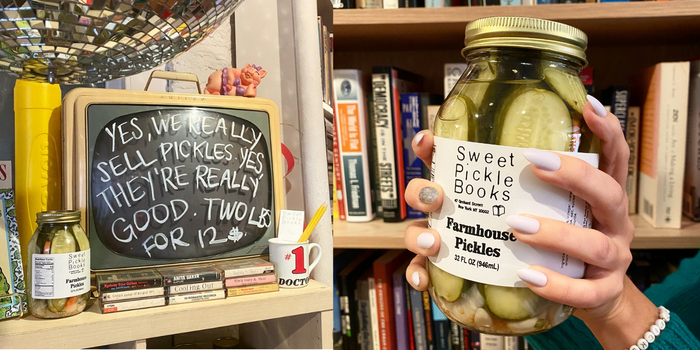 Sweet Pickle Books, the two-year-old used bookshop on the Lower East Side's Orchard Street that sells both books and pickles, has struck a chord among teenagers and young adults, who post TikTok and Instagram tributes to the quirky emporium, as well as the neighborhood's Jewish old guard, who come in to barter books and tchotchkes for jars of pickles.
Some of those tchotchkes are for sale. Others that have become favorites of Altshuler are not, such as the disco ball hanging from the ceiling and a vintage VHS copy of Crossing Delancey.
"I love the symbiotic relationship between people who buy and sell used books—how they reflect the interests of a community," says Altshuler, who features a large selection of Jewish-themed books.
What shoppers discover in Sweet Pickle is an eclectic selection of classics and popular fiction and nonfiction, lots of it kitschy and decidedly vintage—Seinfood: A Food Book About Nothing by TV Dinner Publications, or Myron Kosloff's 1964 Dial "P" for Pleasure.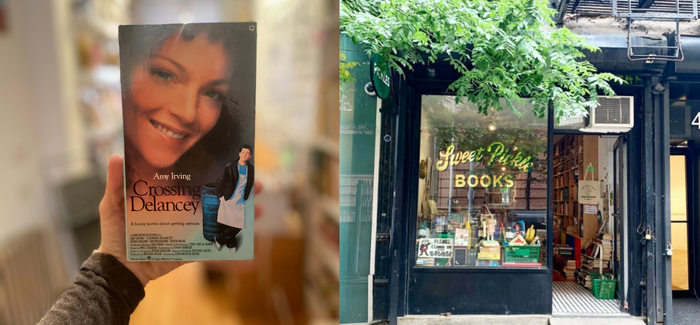 And then there are the pickles. Altshuler knew she wanted to sell something alongside books, and pickles seemed like an obvious homage to the storied Jewish neighborhood. Jars of her proprietary blends decorate the store's bookshelves, alongside T-shirts with cheeky slogans like "Eat More Pickles."
Sweet Pickle's success vindicates Altshuler's millennial-girl "chutzpah"—her word—in a business historically dominated by men.
"There's a generation of young women who are opening bookstores today," she says. "And we're altering that pinky-up, capital-L literary snobbiness of the traditional bookstore."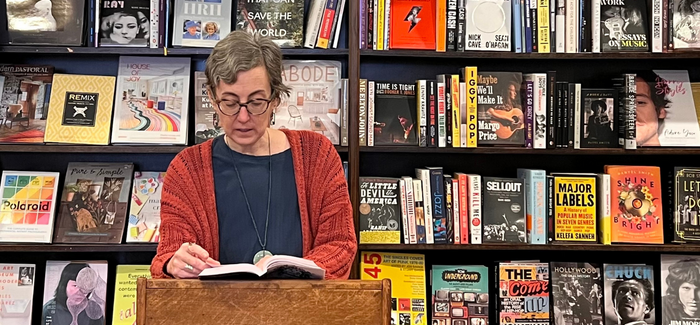 "A bookstore has a crucial place in democracy," observes Ellen Trachtenberg, who opened Narberth Bookshop in the Philadelphia Main Line suburb days before Election Day in 2016. "It's a place to share ideas."
Her vision was validated in the weeks after the election, when Philadelphia-area liberals, disheartened by the results, poured into her general-interest bookstore to commiserate and recommend progressive titles to each other.
The small bookstore, less than 1,000 square feet, has been a hub of local intellectual life ever since. Murals cover the walls with outdoor images or slogans like "A community of readers, writers, and lifelong learners." Trachtenberg's selection of books invites conversations over fiction best-sellers like Dani Shapiro's Signal Fires as well as nonfiction books that explore heavier content.
"This is a place where we can talk about racism, about antisemitism," Trachtenberg says.
Narberth is also deeply intertwined with the area's sizable Jewish community—partnering with a book club at the Adath Israel congregation in Merion Station and participating in a cookbook event with the James Beard Award-winning, Israeli-born chef Alon Shaya.
Trachtenberg credits her Jewish values with sparking her vocation as well as "the Jewish emphasis on social responsibility and thinking critically about issues."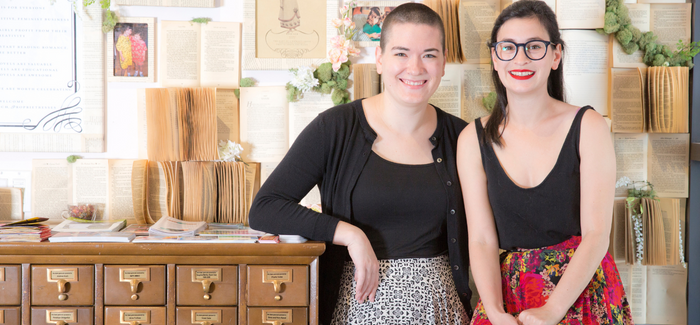 "Books belong in a Jewish home," affirms Leah Koch, who with her sister, Bea, owns the Los Angeles romance-focused bookstore The Ripped Bodice. Indeed, a section of the bright and enticing store looks like a living room, complete with shabby chic sofas and love seat.
For the Koches, bookselling fulfills a larger mission to promote diversity. While the six- year-old store's white shelves are stacked with every type of romance book possible, from Regency (Julia Quinn's "Bridgerton" series is a favorite) to erotica, the sisters deliberately showcase Jewish, LGBTQ and non-white storylines and authors, all of which are underrepresented in the romance genre.
Toward December, rather than putting up tinsel, the owners mounted a riotous blue-and-white Hanukkah display in the shop windows. Angelenos cruising by the pink Culver City storefront couldn't miss the oversized dreidels, menorahs and posters of Jewish-themed books like Jean Meltzer's The Matzah Ball.
With a simple paper sign taped inside the glass door, you'd struggle to notice the Mizrahi Bookstore on its nondescript block in the Marine Park area of Brooklyn. Most people shop by appointment—a necessity, considering the difficulty in squeezing into the three-floor labyrinth of books and papers; around a half-million used, rare and antiquarian titles are crammed into every available square inch. Turn one corner and there are stacks of Hebrew seforim, another and you'll find novels in Yiddish, a third and you may encounter a pile of sheet music—cantorial compositions next to a musical piece commemorating the 1911 fire at the Triangle Shirtwaist Factory in Manhattan.
"You definitely can't do a hora in here," quips owner Israel Mizrahi, who transacts much of his business online (400 customers, from Syrian rabbis to secular Yiddishists, check his eBay site daily, he says).
Growing up in an observant Sephardi family in Brooklyn, Mizrahi would skip school to go to the local library. He started collecting Jewish books until he had amassed enough to open a store—so that's what he did.
"Books either sell in 24 hours or can take 15 years," he says. "It's like a lottery. You never know what a customer's going to come in for. There's that thrill of selling just one more book."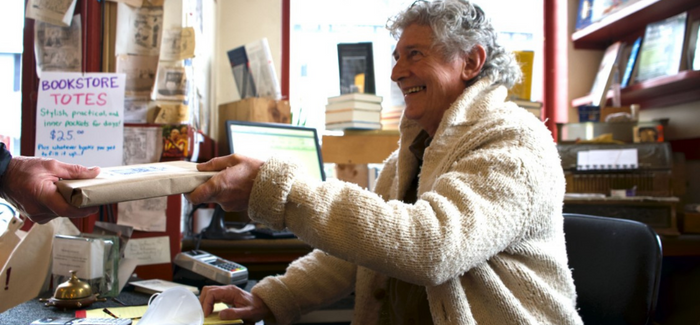 When The Bookstore & Get Lit Wine Bar faced insolvency during the pandemic, a GoFundMe campaign raised over $100,000 from both locals and visitors to the Berkshires to keep Matt Tannenbaum's shop in business. (Hardly surprising, considering the consistently positive reviews the store gets: "Amazing little bookstore. Impeccably curated. Snagged a couple of authors that are harder to find in NYC," wrote one Google reviewer.) The outpouring, which inspired Tannenbaum's documentary film, Hello, Bookstore, affirmed his conviction that independent bookstores are community fixtures.
"I've learned so much from my customers," says Tannenbaum, who moved to Lenox in the early 1970s and bought the store in 1976. "I tell people about our books, and they tell me about their lives."
From the substantial Judaica section, he'll recommend books like the dishy The Netanyahus by Joshua Cohen, winner of the 2022 Pulitzer Prize for Fiction, or one of his favorites, a volume on 20th-century Jewish radicals in London's East End.
Tannenbaum, a self-described schmoozer, set aside a corner of the store several years ago to create a wine bar to help lubricate discussions around books. "I love to have a glass of wine, make a few dollars and tell a story," he says.
"I'll say, 'Have you read this book?' Ten times out of nine, they'll buy the book."
---
Hilary Danailova writes about travel, culture, politics and lifestyle for numerous publications.