Hadassah's Medical New Wave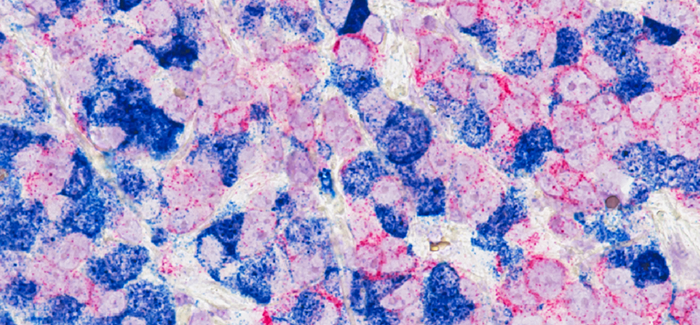 "Never let a crisis go to waste." Winston Churchill said that during World War II, but the concept has been a motivating force for Hadassah since our founding.
In 1918, the American Zionist Medical Unit—the mobile hospital we dispatched to British Mandate Palestine and later grew into our medical center—arrived while the British were still battling Turkish forces 40 miles from Jerusalem. We built the leading hospital in the Middle East during the Great Depression. Youth Aliyah, our temporary project to house and educate child refugees from Nazi Germany, grew into a critical part of Israel's educational infrastructure for immigrant and at-risk children—and still flourishes 90 years later.
And during the long struggle with Covid-19, we recognized the potential in the world's adaptive response—and Hadassah's—to the pandemic. In September 2021, I wrote in this column, "The relief goes far beyond the immediate sensation of returning to normal. The mRNA vaccines that protect more people every day represent a medical revolution that will pay many dividends in the future."
I also noted that instead of the years or even decades it took to develop vaccines for smallpox, measles, typhoid, yellow fever, polio and other diseases, the mRNA process produced a Covid shot in 11 months, and that this process likely would lead to better flu vaccines with quicker updates and perhaps longer protection. This method of producing vaccines could also accelerate the effort to develop ones for HIV, rabies and future viruses.
One disease I did not mention was cancer, but that's the frontier we are staring at now: In September 2022, the Hadassah Cancer Research Center, the Hebrew University-Hadassah Medical School and pharmaceutical giant Merck launched a partnership to study the use of mRNA technology to treat cancer.
"Everything started with the Covid-19 vaccine," observes Dr. Michal Lotem, head of the Hadassah Cancer Research Center at the Hadassah Medical Organization's Sharett Institute of Oncology. "The vaccines taught us how powerful messenger RNA can be." The technology that gave the Pfizer and Moderna vaccines their high level of stability and low incidence of side effects, Dr. Lotem believes, could be helpful in developing a drug for cancer.
It goes without saying that not all medical research leads to breakthroughs. But our collaboration with Merck is an indicator of how quickly things are moving and also of Hadassah's position on the cutting edge of progress.
Shortly before our partnership with Merck was announced, I joined leaders from other innovative Israeli medical institutions at the Jerusalem Post Annual Conference in a panel discussion entitled "The Future of Health Care." Among the topics discussed were drones, the ability to predict who will develop mental illness in the future, new drugs to treat a variety of diseases, and organoids, which are tissue cultures derived from stem cells. Much of the discussion would have sounded like science fiction just a few years ago—and some of it still did.
One of my interlocutors on the panel was Dr. Shai Novik, executive chairman of Enlivex Therapeutics, which, among other projects, is currently conducting clinical trials on a treatment for ovarian cancer.
"If you look at the history of drug development, you can see that every now and then there is a wave of innovation that opens up everything, and that has happened several times in the last 100 years," Dr. Novik said. "I think we are coming to a new wave."
Henrietta Szold may not have pictured waves of medical innovation when she arrived in Jerusalem in 1909, but the sight of children with flies hovering around their swollen red eyes both saddened and inspired her to launch a multipronged revolution in medicine as well as for women and the Jewish people.
Poverty and disease have always challenged us to find solutions, but we can't dwell too long on our successes. The next crisis is always around the corner, accompanied by opportunity.