Natan Sharansky, a Man for All Seasons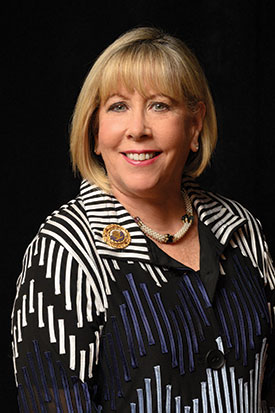 Born the same year as the Jewish state, Natan Sharansky turned 75 last month and, in many ways, he embodies the nation he has now lived in for virtually half his life. This month marks the 37th anniversary of his release from the Soviet gulag and his arrival in Israel.
Jewish history is studded with great personalities, but Sharansky is in a class by himself. He never led an army or built an empire, but he has commanded history, seemingly opening, illuminating and closing some of its most consequential chapters on the strength of his courage, tenacity and clarity of vision.
Sharansky studied mathematics at the Moscow Institute of Physics and had a promising career when, at 25, he applied for an exit visa to Israel. After his application was rejected, he became a refusenik leader. He worked as a translator for Andrei Sakharov, the renowned nuclear physicist and dissident, and served as spokesman for the Moscow Helsinki Watch Group that had been organized to monitor and report to the outside world on Soviet compliance with the Helsinki Accords on human rights.
Sharansky's activism led to his arrest in 1977; the following year, he was sentenced to 13 years of forced labor. Just as his advocacy strengthened the Jewish emigration movement, so did his imprisonment. He became a global symbol of the Soviet Jewish struggle, his face—as an article in The New Yorker put it—"on placards everywhere, at demonstrations outside the United Nations and the White House, at the Élysée Palace and in Pushkin Square."
With its international reach, the movement in defense of Soviet Jewry was one of the first cracks in the foundation of Soviet authoritarian rule and a key element in its eventual collapse. Nine years into his incarceration, Sharansky was the first political prisoner freed by Premier Mikhail Gorbachev.
Once in Israel, Sharansky became a public figure and a public servant. He co-founded a political party promoting integration of Soviet Jews into Israeli society. While in the Knesset, he held a series of ministerial positions, including deputy prime minister. After leaving the political realm, he served for nine years as head of the Jewish Agency for Israel, making the former refusenik literally the guardian of the abiding dream that is the centerpiece of his life and of Israel's success: aliyah.
If the broad strokes of Sharansky's story are inspiring, the granular detail is astonishing as well. When he was exchanged for two Soviet spies on a bridge between East and West Berlin, his "escorts" ordered him to march in a straight line to the opposite side; instead, he walked in a defiant zigzag. While serving in the Israeli cabinet, he showed up at a chess exhibition where Garry Kasparov was playing. Sharansky, who had kept his mind sharp in a solitary prison cell by playing chess against himself, sat down for a match with the reigning world champion—and defeated him. His humor was undiminished by his travails. Asked by Bill Clinton why never wore a tie, the reluctant hero said Israel had a special rule exempting anyone who spent more than nine years in prison from neckwear.
His moral authority in captivity and in freedom have earned Sharansky many awards. In the United States, he has been decorated with the Congressional Gold Medal and the Presidential Medal of Freedom. He is also the recipient of Hadassah's Henrietta Szold Award for humanitarian service.
It's no coincidence that Hadassah often finds itself in Sharansky's company. In 2020 he received the Genesis Prize, often called the "Jewish Nobel," for his "lifelong struggle for human rights" and donated his $1 million in prize money to Israeli research companies combatting coronavirus. Last month, Hadassah was among of a group of Jewish NGOs and activists awarded the 2023 Genesis Prize for humanitarian work in response to the Ukrainian crisis.
In 2021, Sharansky contracted Covid and spent two days at Hadassah Hospital Ein Kerem for treatment. Last April, he was back at our hospital, not for medical care but to celebrate the birth of his newest grandson.
Human rights champion, prisoner of Zion, statesman, symbol of hope, husband, father, grandfather and neighbor often seen in the cafes along Jerusalem's Emek Refa'im, Natan Sharansky has led a momentous life and he is still going strong. May he live to 120.