'The Woman Beyond the Sea'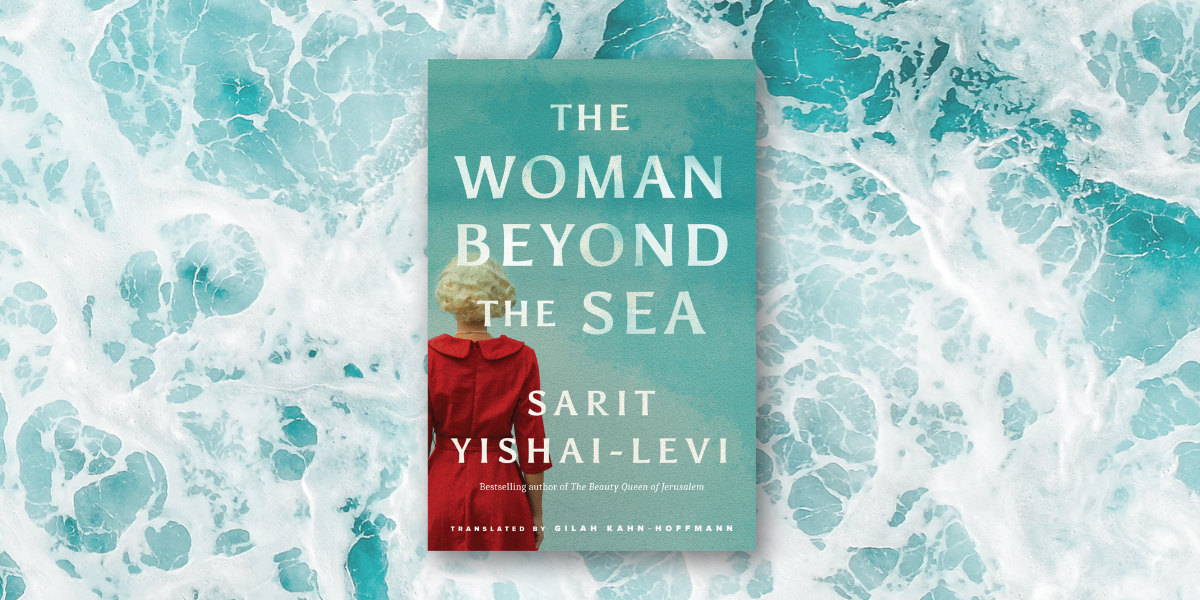 The Woman Beyond the Sea
By Sarit Yishai-Levi. Translated by Gilah Kahn-Hoffmann (Amazon Crossing)
Journalist-turned-novelist Sarit Yishai-Levi's new book begins with a marriage that is ending. The dramatic opening scene features an Israeli writer leaving his Israeli wife in a Paris cafe—making it clear to her that he no longer loves her and has moved on in a manner that she feels as "a direct blow to the face, the heart, the soft underbelly."
That's the start of a spiral of grief that leads to the unraveling of a complex family story and ultimately to new understanding, forgiveness and beginnings. Readers may recognize Yishai-Levi as the author of The Beauty Queen of Jerusalem, a multi-award-winning best seller that has been adapted into a hit Netflix television series. In The Woman Beyond the Sea, she again showcases her talent as a storyteller whose prose spans generations of a family and decades of Israeli history.
Eliya is the young woman whose heart is broken in Paris. She is the only child of Lily, who was orphaned as an infant in Mandatory Palestine, and Shaul Zoref, whose Sephardi parents had emigrated from Monastir, once home to the largest Jewish community in Macedonia. The well-paced story unfolds in short chapters largely told from the points of view of these three characters. Only the voice of Eliya—named for her paternal grandmother's brother, Eliyahu, who was murdered in the Holocaust—appears in the first person.
The alternating chapters take readers deep into the family's secrets and truths, its history and strained relationships. In particular, the book explores the fragile, fractured, yet powerful links between mothers and daughters. The way to mend what was broken, as Eliya's paternal grandfather, a jeweler like his son, remarks, is "one link at a time."
The aftereffects of the Yom Kippur War are very much felt in the novel's present tense, while its past evokes the years of the British Mandate. Born in Jerusalem to a Sephardi family that traces its presence in the city back eight generations, Yishai-Levi, who published her first novel at age 65, is skilled at capturing the rhythms of language, atmosphere and telling details.
---
Sandee Brawarsky is a longtime columnist in the Jewish book world as well as an award-winning journalist, editor and author of several books, including 212 Views of Central Park: Experiencing New York City's Jewel From Every Angle.