One Book, One Hadassah: 'Kantika'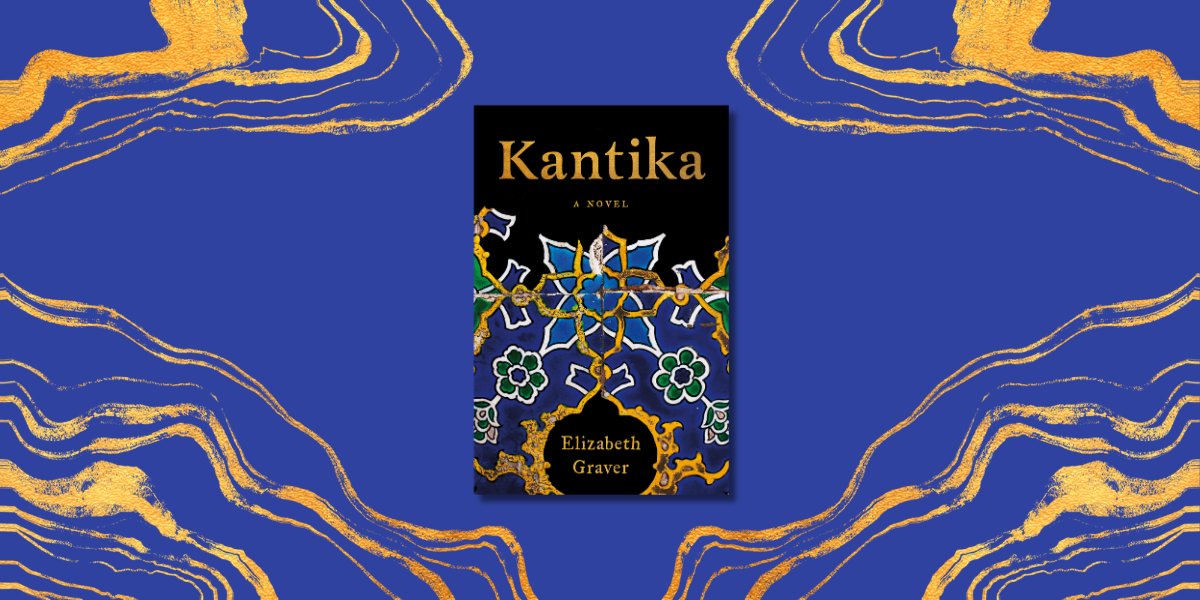 "Rebecca delivers the song with her eyes shut and hands in fists at her sides, entering into it with her fullest voice and heart. She sings to her mother and father, to El Dyo, to the oceans she's crossed and people she's lost, good souls she met along the way…. She sings to her children, to protect and instruct them but also to lift their spirits high, for while the lyrics are somber, the melody offers an upbeat counterpoint." —Kantika
---
ONE BOOK, ONE HADASSAH WEBINAR:
Join us on Thursday, June 15 at 7PM ET for a virtual discussion with Kantika author Elizabeth Graver and a special performance by feminist Ladino rock artist Sarah Aroeste.
---
Award-winning author Elizabeth Graver's new novel, Kantika, is a multigenerational saga that explores the complexities of faith and identity, exile and belonging through the lens of a Sephardi Jewish family and the tenacious Jewish woman at its core. Taking readers from Turkey to Spain, Cuba to the United States, the book is a meditation on the ways in which history and culture shape Jewish lives and a testament to the enduring power of family and community.
Local book groups are a vital part of Hadassah for many members. If your chapter doesn't already have one, now's the time to start! We encourage groups to have their own discussions about Kantika before or after watching the virtual interview with the author. To facilitate those discussions, we present the following discussion guide.
---
Kantika means "song" in Ladino. Why do you think author Elizabeth Graver chose that title for her book? How is the title reflected, both literally and metaphorically, in the novel?
The novel chronicles the journey of a 20th-century Sephardi family, the Cohens, members of a community often overlooked in narratives about the Jewish American immigrant experience. Whether you're familiar with Sephardi Jews or are newly discovering their part in Jewish history, what aspects of their portrayal stood out to you as particularly intriguing or unexpected? In what ways do these experiences diverge from other stories of Jewish immigrants.
Kantika largely revolves around character studies, delving into the effects of struggle, change and immigration on various members of the Cohen family. Explore the ways that the family is impacted by their move from Turkey to Spain—and how their family's roots in Spain color their perspectives. Additionally, do your views of any of the characters evolve as the narrative unfolds, shifting between different characters' perspectives?
How do the different women in the novel—Rebecca, Sultana, Lika, Luna and others—perceive and approach motherhood? Discuss the difficulties and risks of pregnancy as seen throughout the book. What is the significance of having children to each of the women and how do their individual experiences shape their understanding of motherhood?
Discuss women's roles as seen in the book and the way societal expectations of women impact and narrow Rebecca's choices throughout her life. How does her role as provider for her small family in Spain influence her outlook on the traditional roles assigned to women?
In the middle of the story, Rebecca and her family are the subject of a film. Why do you think the author included that brief episode? What does the film say about attitudes toward Jews in Spain? Why do you think that Alberto, Rebecca's father, asks for land for a cemetery in exchange for cooperating with the filmmaker?
Describe how antisemitism impacts the family's life in Turkey and Spain as well as in the United States. Does the discrimination and marginalization they face primarily stem from their immigrant status or their Jewish identity? Compare Alberto's views on interacting with his non-Jewish neighbors with those of his wife, Sultana.
How does the book describe the complexity of parenting a child with disabilities as well as the attitudes toward disabilities in that era? Why do you think that Rebecca's relationship with her stepdaughter, Luna, is so fraught? Do you believe that Rebecca's "tough love" approach to teaching Luna is appropriate? What do the two women learn from each other by the end of the book?
Though Kantika ends in 1950, many of its concerns—around forced migration or ideas of homeland, religious pluralism and blended families—are still with us. What echoes do you see in our current world? What has changed, for better or worse?
Graver weaves Ladino terms and idioms throughout the novel, along with snippets of French, Castilian, Catalan and Hebrew. How is language used to convey both different and distinct cultural identity? Rebecca's American-born children can only muster what she calls "kitchen variety" Ladino. What does that say about the preservation of Jewish cultures in the United States? What are the different "Jewish languages" in your family and how have they been preserved?
In the acknowledgements, the author notes that she used her grandmother's migration story as inspiration, even using names of real family members for some of the characters. How do the blurred boundaries between fact and fiction impact your view of the book? What effect does the inclusion of photographs from Graver's family have on you as a reader?