'Leftovers' Maven Tamar Adler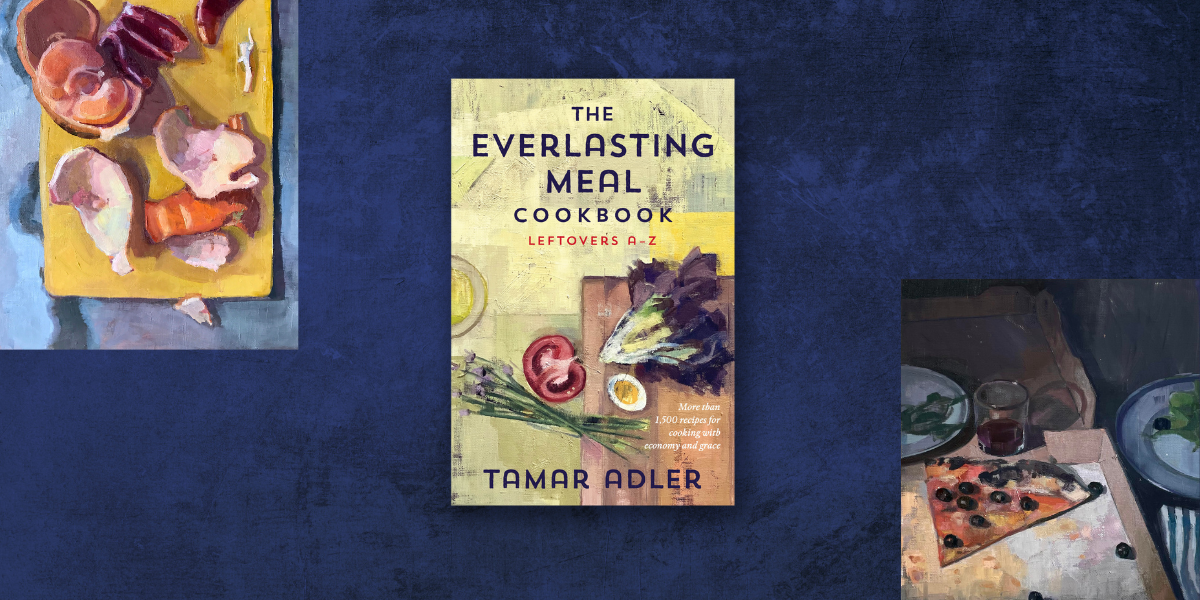 Tamar Adler wants to help you clear out your refrigerator and cupboards. "Cooking shouldn't be complicated, and it shouldn't be intimidating," said Adler, an award-winning writer whose The Everlasting Meal Cookbook: Leftovers A-Z hit bookshelves in March. "There's no better place to look for inspiration than what you already have on hand."
Packed with more than 1,500 inventive ideas for refashioning leftover raw materials as well as cooked food into something totally different, Adler's new title is the follow-up to An Everlasting Meal: Cooking With Economy and Grace, a collection of essays about practical, sustainable cooking that was published to great acclaim in 2012.
The cookbook, which features several food paintings by cover artist Caitlin Winner rather than photographs, is written in an intimate, conversational style whose spare prose is as alluring as the recipes it puts forth. It is also timely in its focus on reducing food waste. According to Feeding America, a nationwide network of food banks, $408 billion in food is thrown away in the United States every year.
With dishes like Almost Any Vegetable Pasta and Composed Salad of Herbs, Meat and Small Potatoes, The Everlasting Meal Cookbook is equal parts permissive kitchen coach and object lesson in beautiful writing.
"I see the book as a collection of suggestions, not commandments," said Adler, 45, who worked on the book during the depths of the Covid-19 pandemic while she, her husband and son were quarantining at their home in Hudson, N.Y. She said that she and her collaborator, Amanda Kingsley, "created a spreadsheet of ingredients from A to Z, and that is how the book took its structure. That led to anchovies and apple cores being nailed down in the same week."
Cooking constantly yet only able to feed her small family was a challenge, but she rose to the occasion.
"In order to come up with ideas to use leftover bourekas, I first had to make the bourekas myself," said Adler, who treated her family to batches of them.
Then again, bourekas have been a part of her life for as long as she can remember. Her Israeli father, David Adler, was working as the dean of students at Ben-Gurion University of the Negev in the late 1970s when Sam Kadison, the owner of Camp Modin in Maine, recruited him to work at the Jewish summer camp. There he met Amy Posner, a counselor who happened to be Kadison's niece. David and Amy married and, after Kadison's death in 1979, ran Camp Modin until David's passing in 1992.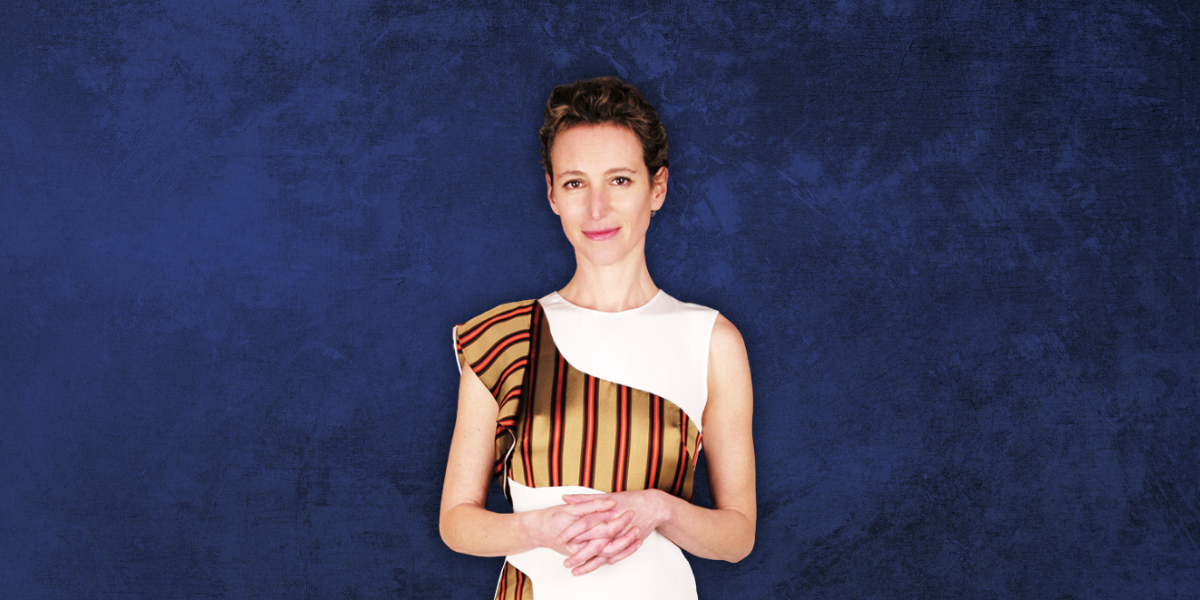 Despite the couple's decision to live in the United States, Israel was very much part of their home.
"We always had whatever you had in an Israeli house on the table," recalled Adler. "Olives, pickles,
hummus, charif (hot sauce) were at every meal."
Cooking wasn't the obvious career path for Adler after graduating from Haverford College.
"My love affair is with language, and it always has been," she said of her post-college work as an editor at Harper's magazine. "Cooking is a byproduct of that love affair."
It was during her time at Harper's that a boyfriend encouraged her to pursue cooking, which had long been a personal passion, alongside her career.
Despite having no formal training, Adler said she "used my Jewish chutzpah to get an internship at chef Gabrielle Hamilton's renowned (and now closed) Lower East Side restaurant, Prune." She ended up moonlighting at the Manhattan restaurant for months, followed by a stint at Alice Water's legendary Chez Panisse in Berkeley, Calif.
Working with accomplished chefs helped hone her cooking style. At the same time, she was writing about food for outlets like Vogue—where she continues to be a contributor—which led to the book deal that resulted in An Everlasting Meal.
What one takes away more than anything from Adler's books, which in addition to the Everlasting titles includes the 2019 Something Old, Something New: Oysters Rockefeller, Walnut Soufflé, and Other Classic Recipes Revisited, is her intuitive and unpretentious approach to time in the kitchen.
For example, while Adler advocates for local, seasonal and organic ingredients when possible, she's not pedantic about it.
"My very Jewish upbringing had a very intense social justice element to the degree where it was important not to judge people for structural issues like food access," she said. "While I definitely have strong opinions about the quality of the food and the people who make the food and the labor behind it, I have tried to never say, 'You have to get your food from there.'"
That laid-back approach carries over to Adler's entertaining philosophy.
"We have people over all the time, and that means that half the time they are coming over to grilled cheese sandwiches or a salad, or sometimes pancakes and eggs," she said.
Take your cue from Adler and make these simple recipes using peak summer produce that may be filling up your vegetable bins. Served together or separately, they are great for entertaining—or entertaining yourself.
Buttered Zucchini
1 huge zucchini or more smaller ones
1 tablespoon olive oil
1 tablespoon butter
1 clove garlic
1/2 cup chopped spring or regular onion
Salt
1 dried chile (optional)
1 cup basil leaves
1 tablespoon heavy cream
1 cup chopped other herbs (dill, parsley, fennel frond or chives)
Freshly ground black pepper
1. Cut the zucchini into 1/2-inch cubes, removing any bruised or rotten bits.
2. Heat a deep pot. Add the oil, butter, garlic and a pinch of salt. Cook, stirring over low heat, 1-2 minutes.
3. Add the zucchini, chile (if using) and half the basil leaves. Cover and cook over low heat, letting the zucchini self-braise, for about 15 minutes, checking and stirring once or twice.
4. Uncover and cook, adjusting the heat as you like, covering and uncovering, until it begins to sizzle and loses a bit of its liquid. Stir vigorously, so the zucchini fries a bit. Taste for salt and adjust.
5. Over high heat, add the cream and stir until it's integrated.
6. Add the rest of the herbs and a lot of black pepper.
Eat hot or at room temperature, on its own, on toast, on pasta, on rice, etc.
Tomato and Egg Stir-Fry
2 eggs
1 teaspoon salt
2 tablespoons neutral oil (peanut or grapeseed)
1 scallion, sliced
1/2 to 1 cup chopped tomatoes
1/2 teaspoon sugar (optional)
Hot rice for eating
1. In a bowl, beat together the eggs and 1/4 teaspoon of the salt.
2. Heat an omelet pan. Add 1 tablespoon of the oil, then the eggs and lightly scramble until just set, then pour onto a plate.
3. Heat the pan again, add the remaining 1 tablespoon oil, then add the scallion, tomatoes, sugar if using and remaining 1/4 teaspoon salt and stir-fry until the tomatoes have begun to break down and release juice, 1-2 minutes.
4. Return the eggs to the pan and mix through briefly. Eat on rice.
5. If you have only a half a tomato, or a handful of chopped ones, heat a small skillet, add 1-2 tablespoons olive oil, then add the tomatoes and a little salt and cook them until they've just broken down and become a spoonful of saucy tomatoes. This can be added to sautéed greens.
Garlicky Broccoli Stem and Core Pesto

1/4 cup olive oil
2 small cloves garlic, chopped
1/4 teaspoon salt
2 cups chopped broccoli stems (or stems and cores from other brassicas, such as cauliflower, cabbage, etc.)
1. Heat a small pot. Add the olive oil, garlic and salt and cook until the garlic begins to soften, about 30 seconds.
2. Add the chopped stems and cores and enough water to cover by half. Simmer, adding water if needed, until the vegetables are easily pierced with a knife, about 15 minutes.
3. Scoop out the vegetables, transfer to a blender and puree to completely smooth, only adding as much liquid as you need to blend and reserving the rest for future needs.
This is delicious on toast, or eaten as a side dish like mashed potatoes, or as a pasta sauce with lots of freshly grated Parmesan cheese, plus some reserved cooking liquid added. A variation is to use heavy cream instead of all or some of the water when you cook the stems and cores.
---
Adeena Sussman is the author of Sababa: Fresh, Sunny Flavors from My Israeli Kitchen and the upcoming Shabbat: Recipes and Rituals from My Kitchen to Yours, set to be released on September 5. She lives in Tel Aviv.