AI's Latest Frontier: Jewish Dating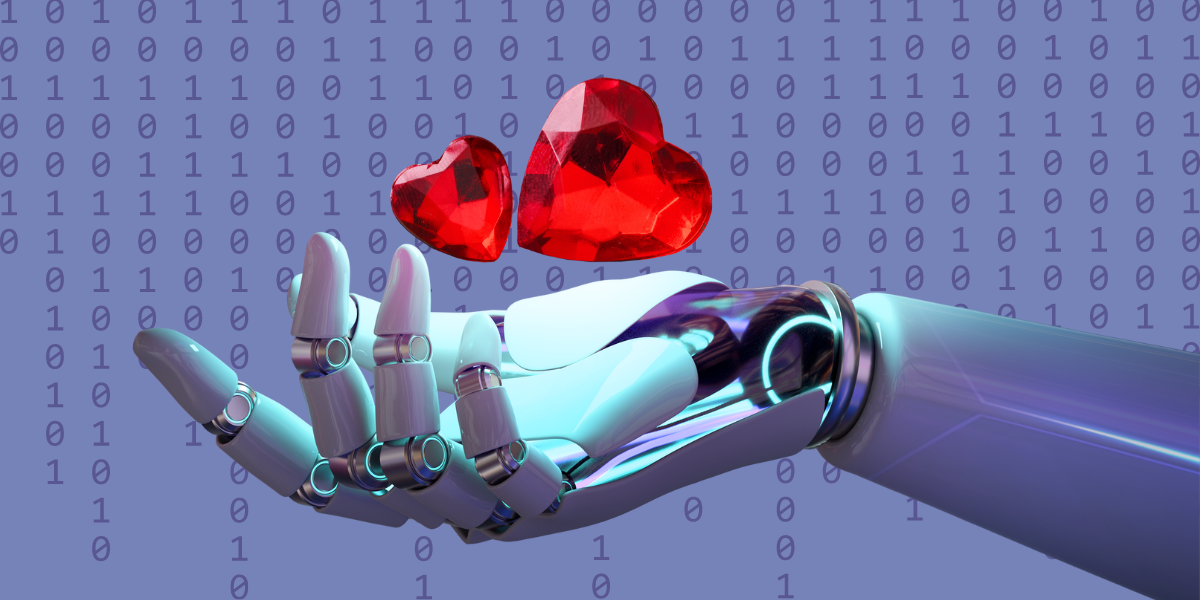 Jdate, JSwipe, JWed, JPeopleMeet, Saw You At Sinai—do we really need another Jewish dating app? Israel-based startup AlgoAI Tech, which operates in the United States under the name a-love, thinks so.
This summer, the company has just launched Mujual—short for "the feeling is mutual" with a "j" for Jewish—to inject artificial intelligence into the online dating process. Mujual's AI matchmaker, a woman they have named Lora, is trained and educated in more than 1,400 studies conducted over the past 45 years on what makes a relationship successful.
To start, Lora interacts with each new user to gather the scope of personal information that is typically obtained through a questionnaire. After matching that data with its knowledge of relationships, Lora begins recommending matches.
"This is not the standard 'log on, swipe through faces, decide' model. Your profile isn't just out there on the platform for anyone to find," said Alexa Eden, AlgoAI's New York-based head of marketing and business development. "This is a highly curated digital matchmaking solution that gives you high-compatibility dating matches based on what we've learned about you on the levels of personality, psychology and values."
"When I get recommended matches," said Eden, who is single, "it won't be because we live five miles from each other and both like tennis. It will be because the things I've listed about myself are a compatible match based on the relationship research that AlgoAI studied and reverse-engineered into understanding people and understanding matches among people."
According to Eden, AlgoAI's own research indicates that Jews across the religious spectrum are experiencing challenges with dating—and that "there is something broken in the system." Hence the popularity of Netflix's reality series, Jewish Matchmaking, she added.
Soft-launching initially in New York before it is expanded to other major cities, the app is available through iOS and Android with a "free-mium" model (users will be offered in-app purchases).
"I believe everything happens in its right time," Eden said. "AI started getting involved in everything, and a Jewish matchmaker show came out on Netflix, and at the same time, we're launching this platform? When the world is ready for something, it comes."

---
Jordana Benami