These Books Will Bring You Back to the Borscht Belt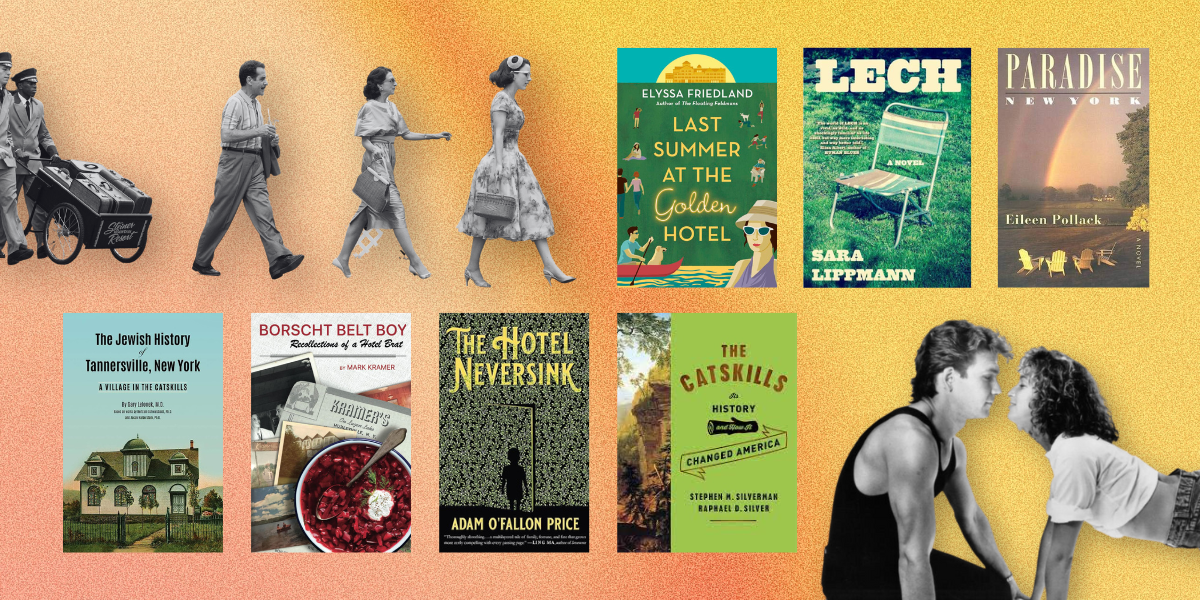 It's officially summer, which means it's time to reminisce about the golden era of the Catskills! Whip up a bowl of borscht and pick a book from our curated collection of fiction and non-fiction reads that will transport you right back to the Borscht Belt.
1. The Borscht Belt: Revisiting the Remains of America's Jewish Vacationland by Marisa Scheinfeld, Stefan Kanfer and Jenna Weissman Joselit
Read about Scheinfeld's latest project that aims to preserve the Borscht Belt legacy, here.
2. Borscht Belt Boy: Recollections of a Hotel Brat by Mark Kramer
3. More Borscht From a Catskill Mountain Plumber by Allen J. Frishman

4. The Jewish History of Tannersville, New York: A Village in the Catskills by Dr. Gary J. Lelonek
5. The Catskills: Its History and How It Changed America by Stephen M. Silverman and Raphael D. Silver

6. In the Catskills: A Century of Jewish Experience in "The Mountains" by Phil Brown

7. Last Summer at the Golden Hotel by Elyssa Friedland
Elyssa Friedland's delightful Catskills caper was our August 2022 One Book, One Hadassah pick. Read a review of Last Summer at the Golden Hotel here and watch our interview with Friedland here.

8. Paradise, New York and The Bible of Dirty Jokes both by Eileen Pollack

9. The Hotel Neversink by Adam O'Fallon Price

10. Mon­ti­cel­lo: A Borscht Belt Catskills Tale by Elliot Udell
11. Lech by Sara Lipp­mann