When Breaking News Isn't That Surprising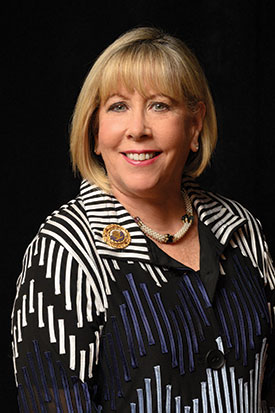 "SURGEONS REATTACH BOY'S HEAD TO HIS NECK AFTER INTERNAL DECAPITATION."
That headline was so stunning I had to read it twice before it sank in. The only thing about the story that seemed understandable at first were the circumstances. A 12-year-old, riding his bicycle, was hit by a car and severely injured. I wasn't familiar with the term "internal decapitation." It means that the ligaments holding the base of the boy's skull were so damaged that the skull was detached from the top vertebrae of his spine.
It was almost incidental—but not surprising—that the surgery took place at Hadassah Hospital Ein Kerem. And that the patient, Suleiman Hassan, was a Palestinian boy who was airlifted from the West Bank to Jerusalem.
Just a year ago, Dr. Ohad Einav, the orthopedic specialist who headed the team that performed the complicated surgery, returned from a fellowship in Toronto during which he had performed the same procedure on adults. "It's not a common surgery at all," Dr. Einav said, "and especially not on children."
Suleiman went home less than a month after his operation, and he is being carefully monitored by HMO staff.
"That such a child has no neurological deficits or sensory or motor dysfunction, that he is functioning normally and walking without aid after such a long process, is no small thing," Dr. Einav added.
If reading Suleiman's story began with a shock and ended with smiles, another recent surgical story had me beaming from start to finish. A year after receiving a kidney transplant at Hadassah Hospital, 29-year-old Guy Dimery ran a marathon. His running partner was Yael Keller, a mother of five who is a teacher by day, an ambulance driver by night—and also Dimery's kidney donor. Their running partnership was made possible by Dr. Abed Khaleilah, head of the Hadassah Medical Organization's Transplant Unit, and Dr. Ashraf Imam.
As heartwarming as these stories are, there is more to them than meets the eye. The politics of the Middle East—and lately Israel's internal politics—argue that people of diverse backgrounds, ethnicities or opinions can't get along. The humanity of our medical center demonstrates just the opposite.
Palestinian patient with Jewish physicians? Nothing new. Jewish patient with Arab physicians? Also nothing new. Jews, Muslims, Christians, Druze passing each other in the corridors, worrying together in waiting rooms, learning to trust each other in the treatment and operating rooms? It happens every moment of every day.
Let me boast a little: Hadassah was one of the first institutions in Israel in which this atmosphere of coexistence and respect, especially between Jews and Arabs, flourished. In recent years, however, this ethos has spread, creating a will to reach across gaps in understanding.
What has changed? We could debate that endlessly, but it was not the Zionist dream. Yes, Israel is a Jewish state, established by and for a people in desperate need of a homeland, but its founders also knew they were not alone. According to Israel's 1948 Declaration of Independence, the nation pledged "to ensure complete equality of social and political rights to all its inhabitants irrespective of religion, race or sex; to guarantee freedom of religion, conscience, language, education and culture; to safeguard the Holy Places of all religions."
One fact about Israel that won't change is that it's a small country, where your neighbor may vote for a different party, speak a different language, make more noise than necessary or become your kidney donor. It is very much like the "mixed multitude" that the Book of Exodus tells us left Egypt with Moses.
I'm not saying respect and reconciliation against a backdrop of distrust is easy. Neither is reconnecting a skull or transplanting an organ. Sometimes we're stunned by the headlines we read. And sometimes we learn to do difficult things to the point that they no longer make headlines at all.