Pathbreaking Jurist and Proud Jew
The passing on Erev Rosh Hashanah of Supreme Court Justice Ruth Bader Ginsburg at the age of 87 led to an outpouring of tributes and admiration for her work and legacy. For members of Hadassah, there was an added sense of connection. In many appearances before Jewish groups, the justice spoke of the impact that Hadassah founder Henrietta Szold had on her own life, which could explain the extraordinary welcome she extended annually to members of the Hadassah Attorneys and Judges Council at the Supreme Court.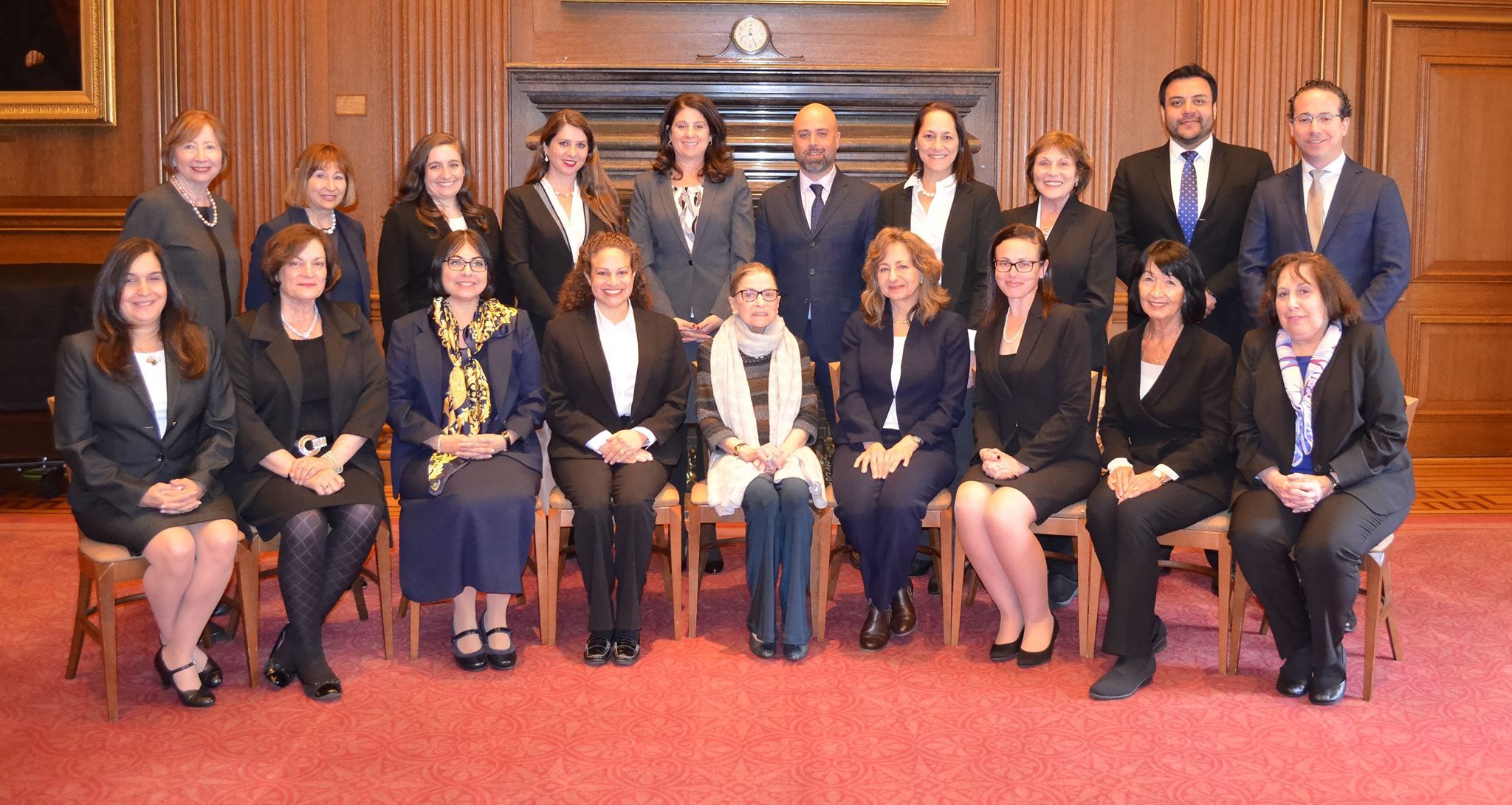 The genesis of the yearly attorneys' event goes back to the 1990s, when, at the behest of then-Hadassah National President Marlene Post, I consulted with Hadassah to establish the national council. In 1995, I worked with Hadassah volunteer Lee Lobel-Zwang, of Queens, N.Y., to design a mission to Washington, D.C., that began with a kosher breakfast at the Supreme Court, followed by a swearing-in ceremony. (This ceremony admits attorneys to the Supreme Court Bar, allowing them to argue cases before the highest court of the land. The majority of lawyers who get sworn in will never actually argue a case there, so admittance to the bar functions primarily as an honor. Thousands of lawyers make the trek annually, in missions arranged through their law schools or bar associations.)
When planning the event, I reached out to the two women then on the court, Justices Sandra Day O'Connor and Ginsburg, to see if they would meet with our group. They did—and they couldn't have been more friendly and gracious.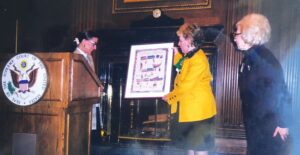 But it was the swearing-in ceremony a year later that most stands out in my mind. Justice Ginsburg agreed not only to meet with us, but to address our group of Hadassah attorneys. She spoke with pride of her Jewish heritage and its emphasis on justice and ethical values. Then, she shared the story of her mother's death, on the day before her high school graduation. She recalled how the Conservative synagogue to which her family belonged would not permit her to say Kaddish for her mother, Celia. The pain she felt, Justice Ginsburg told us, found an echo in a letter that she discovered years later but had been written decades before by Henrietta Szold. In that famous letter, Szold eloquently declined the offer of family friend Haym Peretz to say Kaddish for her mother, Sophie.
"My mother had eight daughters and no son; and yet never did I hear a word of regret pass the lips of either my mother or my father that one of us was not a son," Szold wrote. "When my father died, my mother would not permit others to take her daughters' place in saying the Kaddish, and so I am sure I am acting in her spirit when I am moved to decline your offer…."
Justice Ginsburg said then, and repeated throughout her life, that Szold's letter served as a source of personal inspiration.
---
Read more about Justice Ginsburg's connection to Hadassah founder Henrietta Szold.
---
For me, as an Orthodox Jew, Justice Ginsburg's experience is a reminder of the ongoing challenge some women in our own times still face in reciting Kaddish. I think about rabbinic responsa as far back as the 17th century that weigh whether women could recite the mourner's prayer and 20th-century rulings by Rabbi Joseph B. Soloveitchik, for example, stating that women could perform the duty.
As Kaddish is recited throughout the coming year in memory of Justice Ginsburg, we should continue to reflect on her life and legacy as one of the most remarkable American Jewish women—a pathbreaking jurist and a proud Jew. May her memory be for a blessing.
---
Rabbanit Adena Berkowitz, an attorney and practicing therapist, is scholar in residence at Kol HaNeshamah in New York City and senior educator at the Manhattan Jewish Experience.
---
READ MORE
RBG Inducted Into Hall of Fame at Philadelphia Jewish Museum
RBG's Early Years in 'On the Basis of Sex'
RBG: Supreme Champion of Justice and Civil Rights