RBG: Inspired by Henrietta Szold Until the End
Much has been written in recent years about Justice Ruth Bader Ginsburg, who became a cultural icon during the course of her tenure on the Supreme Court. Her accomplishments in defense of women's rights and the rights of minorities are well known. Not many are familiar, however, with her social engagement on behalf of causes close to her heart. Alongside her judicial activities—and despite the heavy burden they placed on her—she often gave voice to her concerns in public, in both broadcast and published interviews, and in personal letters. Ginsburg acted on behalf of the entire nation but was especially proud of her Jewish heritage.
---
Read more about Justice Ginsburg's legacy.
---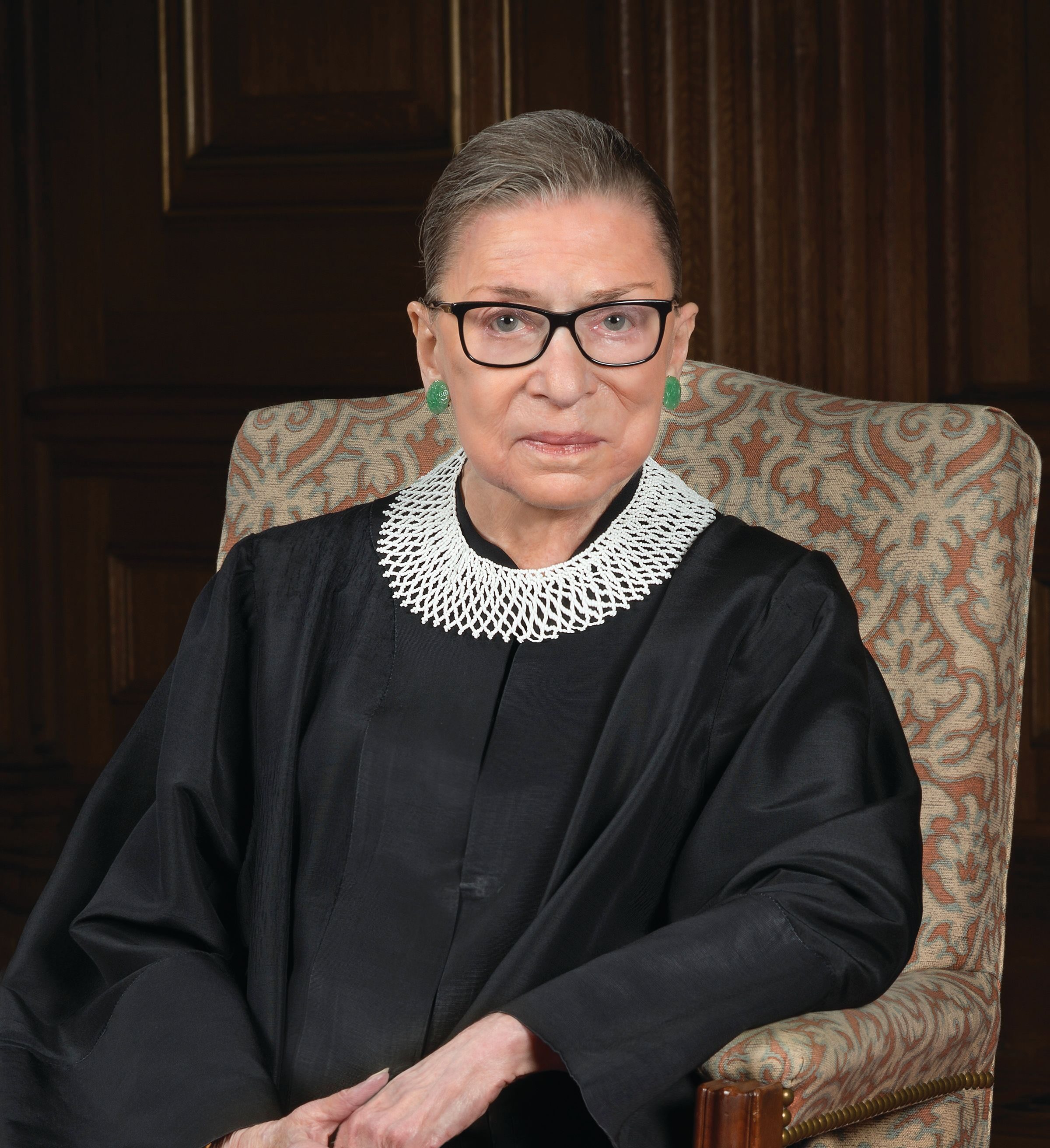 I got to know Ruth Bader Ginsburg, her winning personality and the values that guided her over the course of our correspondence in recent years on the subject of Henrietta Szold, about whom I was writing a biography at the time. My research afforded me the rare privilege of meeting and corresponding with extraordinary individuals in Israel and the United States, Justice Ginsburg foremost among them.
I told her I was writing about the Hadassah founder—her personality and deep commitment to repairing the world—and asked whether she was familiar with Szold's work. I was surprised when Ginsburg promptly replied: "I have several times quoted Henrietta Szold's response when Haym Peretz offered to say Kaddish on her mother's death [an offer Szold refused, opting to say it herself instead]. And my ever supportive mother-in-law, in the first year of my marriage, paid a lifetime membership for me in Hadassah. A good English language biography of Henrietta Szold is overdue."
After a few months of corresponding, I asked the justice if she would write a foreword to the biography, and she immediately agreed.
---
Read more about Henrietta Szold's legacy.
---
"The impediment to writing the preface is time," she shared. "I would want to read the English translation before writing a foreword…. If the manuscript is as fine as I anticipate, I would be glad to write a foreword." She later wrote that she had begun reading the manuscript: "It is a fine work, I would like to read the entire biography before composing the foreword."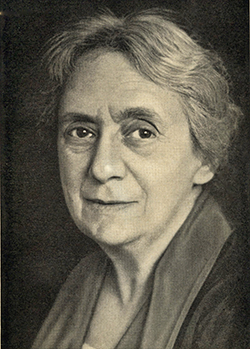 Over the course of 2019, as she worked on her foreword to my book, we exchanged more letters. I learned that the justice knew a great deal about the history of female leaders, especially Jewish women who dedicated their lives to adults and children in need. She wrote that when she was a girl, her mother would tell her about the great Jewish women she admired, praising their commitment to society and their efforts to repair a broken world. Henrietta Szold stood out among them. "My mother hoped I would be inspired by Szold in caring about the well-being of members of my family, students and teachers at the schools I attended, people in the communities and world in which I live," Ginsburg wrote.
When she was 17, her mother, Celia Bader, passed away, but she never forgot her words: "As a child, I was indeed inspired by those waypaving women and remain touched by their example to this very day."
About Szold, Ginsburg wrote:
Szold is known principally as founder of the women's Zionist organization, Hadassah. From Dvora Hacohen's comprehensive biography, I learned how much more Szold had accomplished in her eighty-four years on earth. In 1889 for example, Szold launched a night school for immigrants in her native Baltimore, open to people of all faiths. The school taught English and familiarized attendees with life in the USA. My father, whose childhood home was a shtetl near Odessa, arrived in New York in 1909, at age thirteen. He learned English at a night school modeled on Szold's initiative. Apart from religious instruction, it was the only formal education he and countless other new Americans ever received.
Amid reports of the spread of the coronavirus in the United States in the spring, I asked Ginsburg how she was, and she replied on April 13, 2020. "My daughter is staying with me, and so far, we are coping well," she wrote. "This, too, will pass. May we be stronger and kinder for having lived through the experience."
Ginsburg did not live to see her hopes fulfilled. She succumbed to cancer on September 18, on the eve of Rosh Hashanah, leaving behind an immense legacy. History—and Jewish history in particular—will remember Justice Ruth Bader Ginsburg as one of the leading lights of our generation, one of the individuals who devoted their lives to repairing a broken world.
---
Dvora Hacohen, a professor at Bar-Ilan University in Israel, is the author of To Repair a Broken World: The Life of Henrietta Szold, Founder of Hadassah, forthcoming in the spring of 2021 from Harvard University Press.
---
READ MORE
RBG Inducted Into Hall of Fame at Philadelphia Jewish Museum
RBG's Early Years in 'On the Basis of Sex'
RBG: Supreme Champion of Justice and Civil Rights