Must-Reads for Jewish Women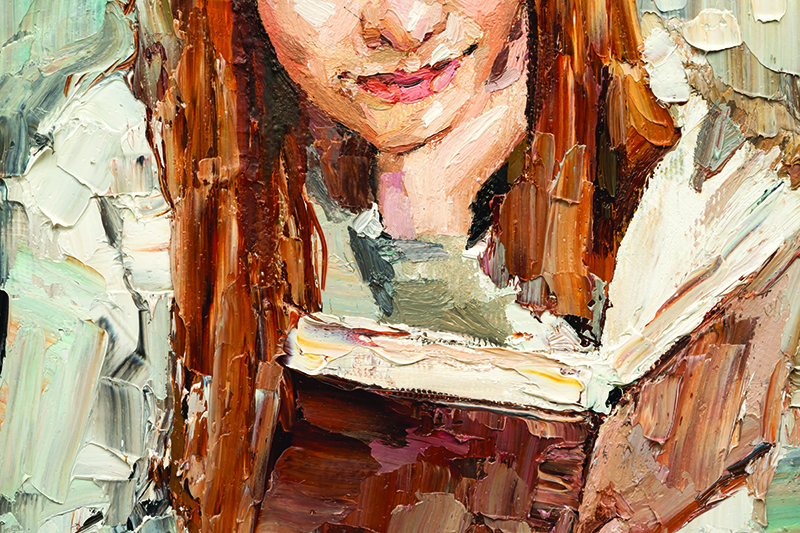 Our reading lives are often chains of connection, with one book leading to the next and the one after that. At the same time, many of us keep cycling back to the books we love most—our favorite classics—that we carry close to our hearts.
I think of Tillie Olsen writing and rewriting her remarkable autobiographical short story, "I Stand Here Ironing," late at night at her own ironing board. In the story, her narrator looks back at the hard life of a working-class single mother in the 1930s and '40s.
Olsen, the daughter of Jewish immigrants, worked as a waitress, union organizer and assembly line worker in a food processing plant to support her family while nurturing aspirations to be a writer. She published her first book, Tell Me a Riddle, just before turning 50 in 1961. "I Stand Here Ironing," one of that collection's four stories—all from the point of view of hard-working women—is widely anthologized. In that debut book, she transformed these unseen female lives into art, with dignity and compassion.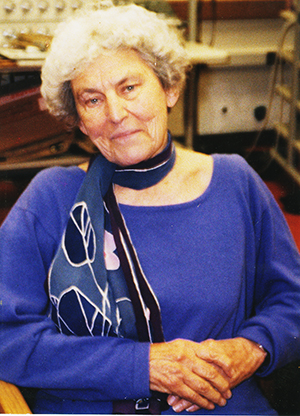 A few years earlier, Herman Wouk published Marjorie Morningstar, a novel about a young Jewish woman growing up on Manhattan's Central Park West in the mid-20th century with aspirations to become an actress and follow her romantic inclinations, rebelling against the hard-won materialism of her immigrant parents. Wouk's book, written by a man from a female point of view, was a major best seller and one of the first about a Jewish woman to gain wide appeal.
Probably, Marjorie didn't iron. But Wouk's book and Olsen's writings—and the independent spirits of their characters—have captured the imagination of Jewish women over time. Each offers views of inner lives, voices that we want to listen to repeatedly, and are firmly in the category today of must-reads for Jewish women.
Beyond Wouk and Olsen, I wasn't sure what to expect when I asked a group of Jewish women whom I admire—writers, publishing professionals and others—to comment on the Jewish novels they think of as essential reading, books "that have most influenced or inspired you or had an impact on your outlook as a Jewish woman."
The question was open-ended, and the answers were passionate and generous, noting books from early in the last century to those published this season. Many choices invoked feminist stirrings. Some women were stumped, facing too many options. Ultimately, we may not agree on which books are essential, but we do have a lot of opinions on memorable books and authors.
While our focus is on works aimed at adults, it would be remiss to omit a beloved and frequently mentioned title, counted by many as inspiring a lifelong love of reading: Sydney Taylor's All-of-a-Kind Family. The story of a close-knit immigrant Jewish family on the Lower East Side in 1912, it became the first in a series for young readers.
Taylor's semiautobiographical novel was published in 1951 and remains in print today. It was the first book from a mainstream publisher to highlight Jewish children—five sisters, each two years apart. "Ella, Henny, Sarah, Charlotte and Gertie feel not so much like characters I once read about but childhood friends who I grew up alongside," said Tova Mirvis, the author of three novels and a memoir.
"It was the first book where I saw myself, my traditions and my history in the kind of story I loved to read as a child," commented Nancy Edelman, a high school English teacher at SAR Academy. "I saw myself in each of the five sisters."
Literary agent Deborah Harris, who founded The Deborah Harris Agency, reported that these books "had the deepest impact on me and drove me into a life of literature."
Returning to the adult fiction section, a number of favorites also capture the stories of women of earlier eras. Anita Diamant's The Red Tent received several nods, which is hardly surprising as the book launched an entire genre about little-known female figures in the Bible. The novel made Dinah—the daughter of Jacob who, in the Bible, is sexually assaulted by a Canaanite prince—the subject of her own story, said Rabbi Felicia Sol of Congregation B'nai Jeshurun in Manhattan. It "is told in the voice of Dinah, who has no voice in the Torah and is objectified and critiqued in the rabbinic tradition," Sol told me.
Poet and musician Alicia Jo Rabins also names The Red Tent, which she described as "transformative in its midrashic glimpse into Dina's life, both interior and outer."
Others looked to the early 20th century for reading inspiration. "Yiddish literature has always been very powerful for me, from I.J. Singer's outrageous novel about Hasidic life, Yoshe Kalb, to…Miriam Karpilove's gripping novel, Diary of a Lonely Girl," said Susannah Heschel, the Eli M. Black Distinguished Professor of Jewish Studies at Dartmouth College.
Altie Karper, editorial director of Schocken Books, fell in love with the work of Yiddish writers such as Sholem Aleichem and Mendele Mocher Sforim as a teenager. But it was years later, she said, that she discovered the many Yiddish works by and about European Jewish women. "In the translated works of Anzia Yezierska, Esther Singer Kreitman and Kadya Molodowsky, in the short story collections Found Treasures and Beautiful as the Moon, Radiant as the Stars, I learned what life was like for Jewish women who came of age in this time of great social, political and religious upheaval, in an era in which women's roles…began to expand."
Yezierska's 1925 novel Bread Givers, about a young woman growing up on the Lower East Side, was noted by Mirvis, too. "I haven't read this book in at least 20 years," said the author, who is perhaps best known for her novel The Ladies Auxiliary, "but I can still hear the voice of Sara Smolinsky talking—sometimes screaming—in my head as she navigates her burning desire for independence and the conflicts between the old and new worlds."
---
ONE BOOK, ONE HADASSAH PRESENTS
'Marjorie Morningstar' and Other Essential Reads for Jewish Women
Join us on Wednesday, August 11 at 7 p.m. ET as Sandee Brawarsky moderates a discussion of books that have been touchstones for Jewish women with Rachel Kadish, author The Weight of Ink; Nessa Rapoport, author of Evening; and Paula Marantz Cohen, author Of Human Kindness: What Shakespeare Teaches Us About Empathy. Click here to register.
---
Influential Jewish writers also cited for their impact on a current generation of writers include Grace Paley and Cynthia Ozick.
Paley, like Yezierska, was a great writer of Jewish New York—and a great American writer. While Paley wasn't at the ironing board, she was often at the kitchen tables of her characters or on their front stoops. Indeed, Amy Gottlieb, author of The Beautiful Possible, connects Paley with Olsen. "The authentic longings and earthiness" of characters in both authors' works, she said, remind her of voices from her childhood home that shaped her as a writer.
"I loved the intimacy and immediacy of her work," Nora Gold, the founder and editor of the online literary journal JewishFiction.net, said about Paley. She particularly noted Paley's book of short stories Enormous Changes at the Last Minute. "Reading her stories made me want to answer her confidences with stories of my own."
Meanwhile, artist, poet and activist Annice Jacoby recommends all of Ozick's oeuvre, applauding the author for hitting "high notes of elegant genius in all her writing."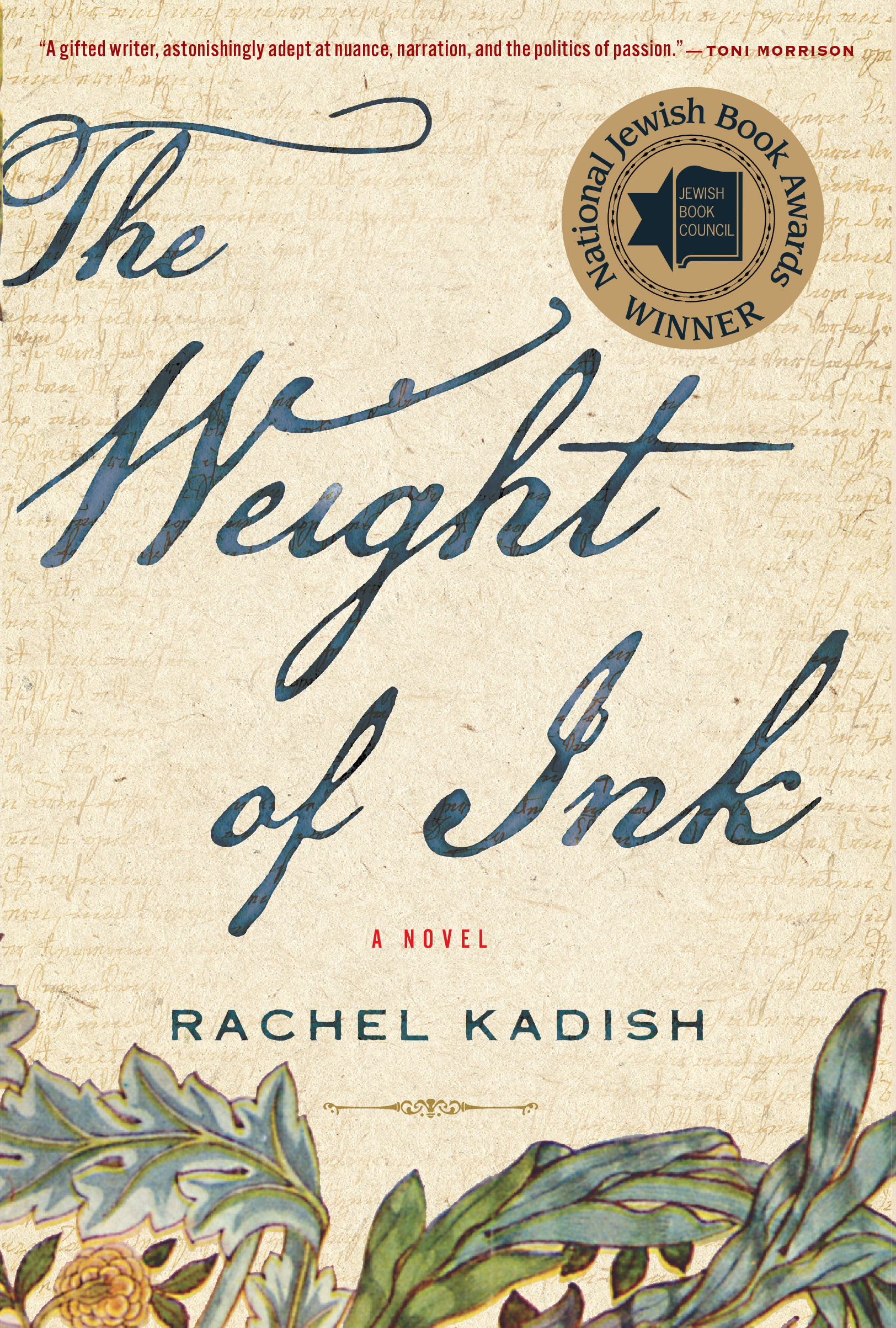 Writer Dara Horn agrees. When she first encountered Ozick's books, she "had no idea that people were allowed to write like that about Jewish life—that is, from a perspective of actually knowing something about it beyond the social aspects," said Horn, the author of an upcoming collection of essays on antisemitism, People Love Dead Jews: Reports from a Haunted Present. "Her early story collection The Pagan Rabbi was particularly influential for me, especially the novella 'Envy, or Yiddish in America,' about the rivalry between two Yiddish authors in a post-Holocaust America."
Letty Cottin Pogrebin, author of two novels and nine nonfiction works, praised "every word ever written by Cynthia Ozick but especially, for their artful mix of stark reality and magical invention, two fictional works about mothers and daughters—the heart-stopping short story 'The Shawl,' set in a concentration camp; and The Puttermesser Papers, a novel about a woman of intellect whose wild fantasies come true with stunning consequences."
From New York City to 17th-century London: Judy Groner, head of school at Perelman Jewish Day School in suburban Philadelphia, singled out Rachel Kadish's The Weight of Ink . "The sheer scope of examination of Jewish women's lives over the last 360 years made me realize that I, like so many of my friends and colleagues, have joined the long timeline," she said, adding that the novel clarified her own "good fortune to live in a time when women's intellectual scholarship is permitted, recognized and even encouraged." (Kadish herself, when asked, also mentioned Paley, for her "bluntness and humor," then noted how she recently fell in love with Israeli author Ronit Matalon's darkly comic family drama And the Bride Closed the Door.)
Writer Francine Klagsbrun, who is currently working on a biography of Henrietta Szold, said that Kadish's remarkable, rebellious character, Ester Velasquez, a 17th-century scribe, "speaks for her time and across time in memorable language and ideas."
And then she mentioned Marjorie Morningstar.
"Just about every young Jewish woman of my generation read it avidly," said Klagsbrun. "I identified with Marjorie in many ways. Her aspirations, camp experiences and apparent love for Noel Airman reflected many of my own dreams and desires. In the end, however, she disappointed me by settling for a conventional life—but what else was expected of us in the 1950s?"
Marjorie Shuster, coordinator of literary events at The Temple Emanu-el Streicker Center in Manhattan, called Marjorie Morningstar an "all-time favorite book" that she first read at 16—and hundreds of times since. "At different junctures, I relate to all the characters in a different way, first seeing myself as the young Marjorie, then the older Marjorie and then, seeing and understanding her mother in a different light."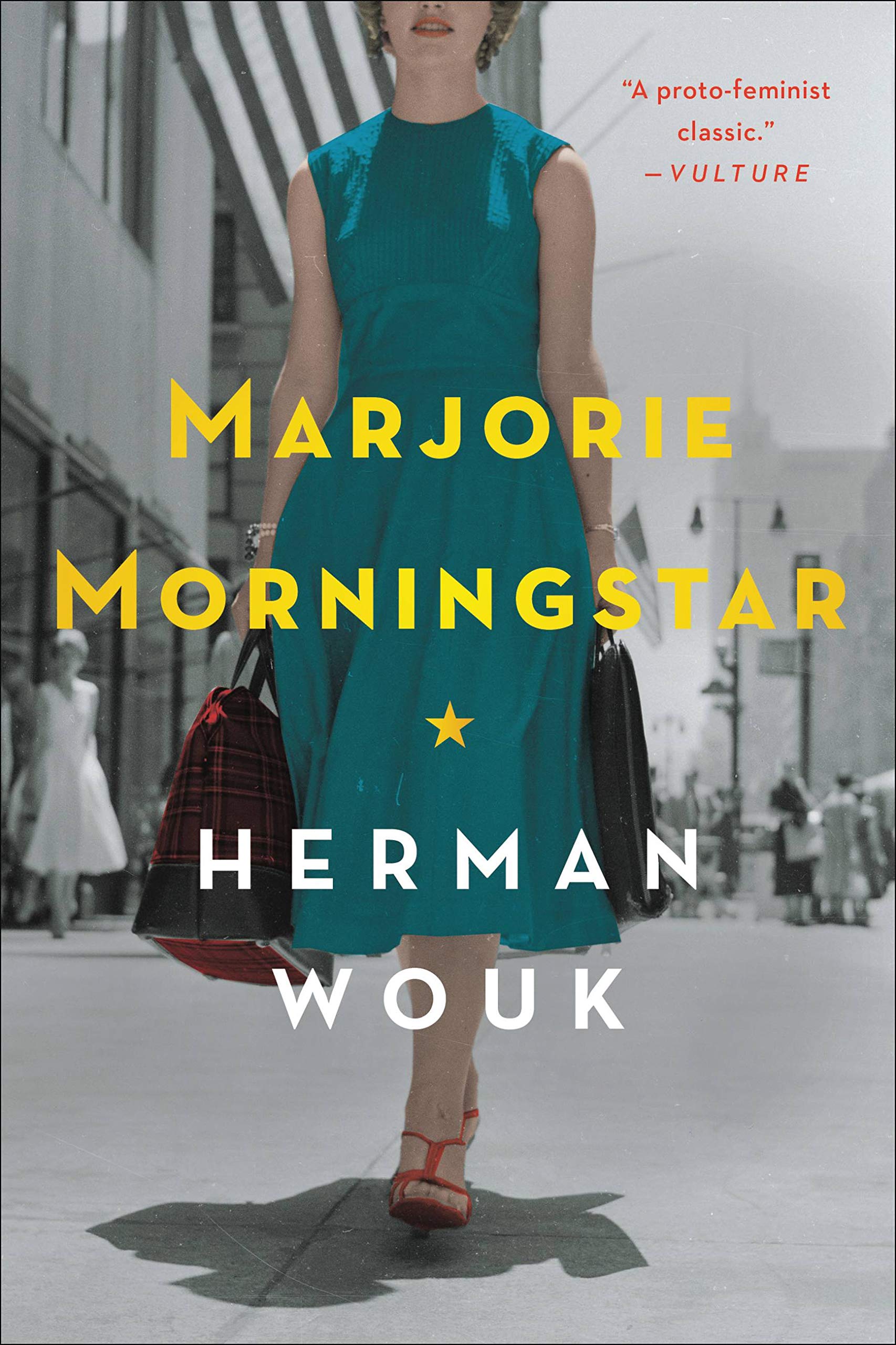 "When I re-read the novel recently, I could see that Wouk had depicted something enduring and universal," said author Paula Marantz Cohen, a dean and professor of English at Drexel University in Philadelphia whose most recent work is Of Human Kindness: What Shakespeare Teaches Us About Empathy . "The novel seems to me to be both a masterful work of fiction and a probing sociological study, still relevant to Jewish women."
And it resonates with younger women, too, said Zibby Owens, host of the popular podcast Moms Don't Have Time to Read Books. Marjorie Morningstar was one of the earliest books that she remembers reading. "It's almost like The Marvelous Mrs. Maisel but in an un-put-downable read," she said.
Some other fine recommendations: Literary agent Deborah Harris reminds us that Italian novelist Natalia Ginsburg's The Little Virtues is "everything you need to know about life in one book." Said Marantz Cohen, "I was always inspired by Nora Ephron for her wit and resilience." Noting Ephron's fictionalized account of the breakdown of her second marriage, Marantz Cohen added, "Has there ever been better literary revenge than Heartburn?"
And there's also Muriel Rukeyser, Rebecca Goldstein, Allegra Goodman, Julie Orringer, Anne Michaels, Meg Wolitzer, Marge Piercy, Hilma Wolitzer, Nicole Krauss, Zeruya Shalev and Judy Blume plus the writers interviewed here, whose works belong on any list of important books.
---
For a look at book recommendations from Hadassah Magazine readers, go to Hadassah Members Share their Favorite Books.
---
In the end, the books and authors we like most must involve fine, original storytelling, tales of determination and courage, and humor, too, that reveal Jewish wisdom and history. We look for familiarity as well as challenge. The New York Times Book Review often asks writers which authors they'd like to have dinner with, and perhaps that's our next question. Reserve a table with room for many chairs.
Sandee Brawarsky is an award-winning journalist, editor and author of several books, most recently 212 Views of Central Park: Experiencing New York City's Jewel From Every Angle.