Hadassah Members Share Their Favorite Books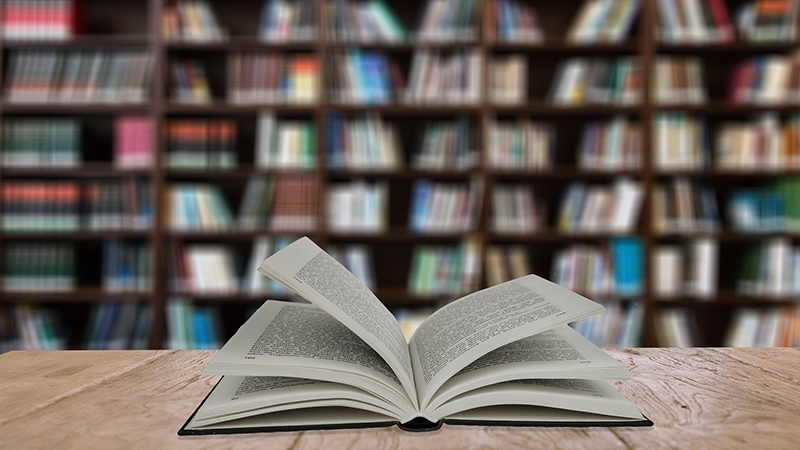 We are a well-read group.
When asked to share their favorite novels by and for Jewish women, Hadassah Magazine readers delivered. Chosen from letters sent to the magazine, the selections below—which include memoirs and family sagas, books set in modern Israeli and historical fictions—will have many of us running to our libraries.
Thank you to everyone who shared their picks. Letters are edited for space and clarity.
For more on books throughout the ages that have inspired our imaginations, go to Must-Reads for Jewish Women, an essay by award-winning journalist and author Sandee Brawarsky, and join us on Wednesday, August 11 at 7 p.m. ET as Brawarsky moderates a discussion of books that have been touchstones for Jewish women at our next online One Book, One Hadassah event: 'Marjorie Morningstar' and Other Essential Reads for Jewish Women. Click here to register.
---
I have recommended these books over and over again, and everyone has loved them. I tried to pick authors that are not "popular." (Yes, I love Rina Lazarus in Faye Kellerman's books, and everyone has heard of Dara Horn and Allegra Goodman.) I'm a voracious reader of memoirs and literary fiction and was delighted to answer this question.
Rachel Calof's Story: Jewish Homesteader on the Northern Plains by Rachel Calof and J. Sanford Rikoon
This memoir of 18-year-old Rachel Bella Kahn, who travelled from Russia to the United States for an arranged marriage to Abraham Calof, an immigrant homesteader in North Dakota, is absolutely fantastic. After reading it, I decided to never complain again about anything. Her story (written in Yiddish in the late-19th century and discovered and translated many years later) is a testament to the harshness of pioneer life and the perseverance of the human will to survive and thrive.
The Memoirs of Gluckel of Hameln by Gluckel, translated by Marvin Lowenthal
This is the diary of a 17th-century German Jewish woman who was widowed in her forties. She raised 14 children, engaged in trade, ran her own business and worked for the welfare of her large family. Beautifully detailed, it gives readers a window into the history and life of German Jews of that time period.
Rashi's Daughters series (Joheved: A Novel of Love and the Talmud in Medieval France, Miriam: A Novel of Love and the Talmud in Medieval France, Rachel: A Novel of Love and the Talmud in Medieval France) by Maggie Anton
Anton's research and writing is truly transporting, and I absolutely loved and was inspired by these strong and intelligent Jewish women in 11th-century France. If you read book one, I guarantee you will want to read books two and three!
The River Midnight by Lilian Nattel
This debut novel is Jewish magical realism at its very best.
Set in a fictional 19th-century shtetl in Poland, it follows the interconnected lives of four Jewish women whose stories are told from different narrative perspectives. Nattel's prose is gorgeous and delightful.
The Genizah at the House of Shepher by Tamar Yellin
A 2006 winner of the Harold U. Ribalow prize, a literary award established in 1983 by playwright Meir Ribalow and formerly administered by Hadassah Magazine, the historical thriller follows four generations of a Jerusalem family. Shulamit, a biblical scholar from England, has returned to her grandparents' home in Jerusalem after an absence of many years. While visiting aunts and uncles she becomes embroiled in a family feud over possession of the "Shepher Codex," a mysterious manuscript discovered in the attic of the family home. Read an excerpt of the book here.
Lisa Goldstein Kieda
Salt Lake City, Utah
Thank you for the opportunity to revisit some of my favorite fiction books. Here is my list:
The Bread Givers by Anzia Yezierska
A young woman in an immigrant family struggles to be independent and survive in the Lower East Side of the 1920s. To do so requires rebelling against the prescribed roles for women and her rigid, religious father. This is a look at the world of our parents and grandparents, told through evocative and passionate prose.
The Reader by Bernhard Schlink, translated by Carol Brown Janeway What happens when a young German man finds out that his much older and more experienced lover had once worked as a guard in a death camp? When she is found guilty and convicted of war crimes in a set of trials held in the 1960s, he must confront his country's dark past on a personal as well as societal level. The award-winning novel was originally written in German and was later adapted into a film starring Kate Winslet.
The House on Endless Waters by Emuna Elon
An Israeli woman has a secret about one of her children. This book is a voyage of self-discovery for that child. It is also a treatise about the Jews of Holland during the Shoah with an emphasis on its hidden children. Some were saved, but suffered lifelong psychological consequences. I can't say enough about the raw emotion in this book. Read Hadassah Magazine's review of the book and an interview with the author.
The World That We Knew by Alice Hoffman
Hoffman's 2019 novel is an exploration of the Holocaust in France with elements of fantasy thrown in. Young women create a golem (also female) for protection as they flee Germany and the atrocities of the Nazis in 1941. The protagonists, two young girls, travel from Berlin to Paris to towns in the south of France, encountering both collaborators and rescuers along the way. Master storyteller Hoffman creates yet another ingenious tapestry of events based on history.
Zell Rosenfelt
Falls Church, Va.
These three outstanding novels have transported me to unique places and critical periods in Jewish history, and all three unfold through the eyes of strong and courageous Jewish women. These titles came to me immediately when I read the request for recommendations in Hadassah Magazine. What a wonderful idea! I look forward to seeing the list of books that other members share.
The Mapmaker's Daughter by Laurel Corona is set in Spain during the Inquisition.
The Girl from the Channel Islands by Jenny Lecoat was inspired by the experiences of a young Jewish woman from Vienna who became trapped on the Nazi-occupied British Island of Jersey during World War II.
Henna House by Nomi Eve is the captivating saga of a Yemenite Jewish girl. The novel, which begins in the 1920s, encompasses the traditions of the Yemenite Jews, the effect of the Holocaust on their communities and the challenges they faced during the birth of the State of Israel.
Barbara Spiro Crane
Marlboro, N.J.
My recommendation and choice for a mother/daughter book club or a grandmother/granddaughter book club is All-of-a-Kind-Family by Sydney Taylor. The 1951 children's book by Sydney Taylor relates the loving story of a Jewish family with five girls on the Lower East Side of New York City in 1912. It was followed by four sequels. (I also love the wonderful picture book Mazel & Schlimazel or The Milk Of A Lioness by Isaac Bashevis Singer, pictures by Margot Zemach.)
What fun to read together!
Judith Ellen
Chicago, Ill.
I am a life member of Hadassah. Before me, my mother was active in Hadassah for many years, and I have gifted life memberships to my daughter, daughter-in-law and two granddaughters. These are the books with a female focus that I consider essential reading:
Marjorie Morningstar by Herman Wouk
A masterwork, and also a great movie starring Natalie Wood and Gene Kelly. The novel is a feminine Catcher in the Rye. Click here Hadassah Magazine's book club discussion questions on Wouk's classic novel.
All Other Nights by Dara Horn
Based on real figures, such as Judah Benjamin, the Confederacy's Jewish secretary of state and spymaster, this novel about social and racial justice remains relevant in 2021.
Mazel by Rebecca Goldstein
The novel is a multigenerational saga about women, luck and love. Indeed, mazel is the great confounder of order and predictability.
Leah's Journey by Gloria Goldreich
The story of three generations of men and women and in which protagonist Leah Goldfeder takes a journey in search of herself.
Queenmaker: A Novel of King David's Queen by India Edghill
In the tradition of Anita Diamant's The Red Tent, Edghill's work is a retelling of the biblical story of King David from his queen Michal's point of view.
Sandy Kitain
Washington Crossing, Pa.