Heartbroken, Distraught—and Mobilized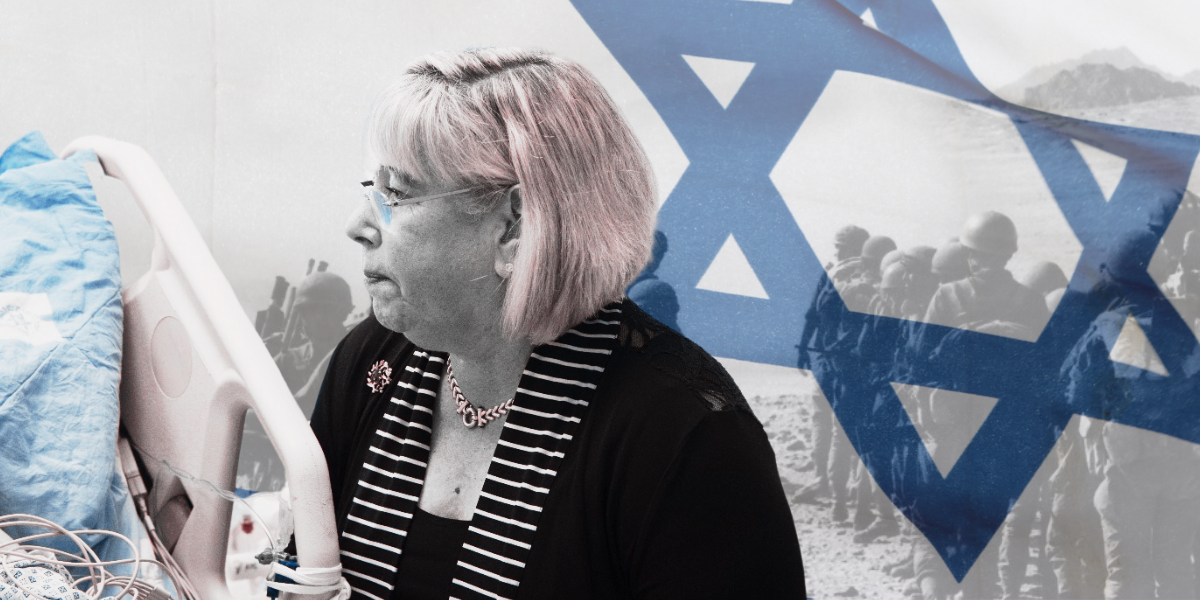 For all the tank corps soldiers with their dusty faces
Who survived the enemy fire, and the grueling fighting
For all the sailors who attacked the ports,
Their eyes caked heavy with salt from the seas
I promise you, my little girl,
That this will be the last war
Haim Hefer's lyrics from "Hamilchamah Ha'achronah" (The Last War) have resonated in Israel for 50 years, since the Yom Kippur War—until just a few days ago, the benchmark for tragedy in Israel. But what is happening now is not about the trials or deaths of tank crews, sailors, pilots, artillery soldiers or sappers. It is about the unspeakable: The deliberate, inhuman massacre and kidnapping of civilians, including children.
The only point of reference is the Holocaust. The Times of Israel, the Jewish Telegraphic Agency and other sources have looked at the historical record and concluded that October 7, 2023, saw the largest number of Jews murdered on a single day since the end of World War II.
I got only a glimpse of what was happening: I left for Israel on October 6, planning to attend a celebration for The Jerusalem Post's 50 Most Influential Jews of 2023. I was humbled to be included on the list, representing Hadassah. When I landed on October 7, Israel was at war. Instead of going to a celebration, I went to the Hadassah Medical Center and saw, once again, why Hadassah was honored in the first place.
I didn't see the worst of the brutality, but I saw and spoke to some of the survivors and their family members, people who had been attacked by Hamas terrorists in their cars, in their homes and at the Nova music festival. I told one patient's wife that her husband was lucky to be in Israel's best trauma facility; and as I was about to say the same thing to another patient's family member, she said it to me.
The capacity for human hate embodied by Hamas is not new. But as I walked through the corridors of our hospital, heartbroken, distraught, crying, I realized that I was in the exact place I was supposed to be. Because even if the echo of the Holocaust rings true, the world that we have built—Israel, the Zionist movement, Hadassah, the Jewish people—can absorb shocks in ways that were unimaginable 80 years ago.
October 7 was horrendous, but no matter how difficult the current war may be, that level of murder will not be repeated every day for the next six years. We have a nation, and an army—those tank crews, artillery soldiers and others who fought and continue to fight valiantly—and hospitals, and friends around the world, all of which were merely dreams before 1948. Killing Jews is still possible, but not without consequences.
Hadassah was a pillar of the movement to build a Jewish nation and remains a pillar of Israel today, precisely why The Jerusalem Post put us—all of us—on its list to honor.
One other thing occurred to me as I walked through our medical center on the second day of this war. You can't go through 40-plus years in Hadassah, as I have, without having a deep appreciation of Henrietta Szold, our founder. And on that terrible day, I felt closer to Henrietta than ever. I could feel her walking through Jerusalem for the first time in 1909, seeing the malnourished children in the streets, the flies buzzing around their eyes, the malaria, trachoma, cholera, diphtheria, even isolated cases of bubonic plague, and making up her mind to do something about it.
Henrietta was with me that day, and so were all of you. There is an answer to hate and inhumanity, and the answer is us. From the bottom of my heart, thank you for keeping me company, that day and every other day, in Hadassah.