Explaining the Inexplicable to College Students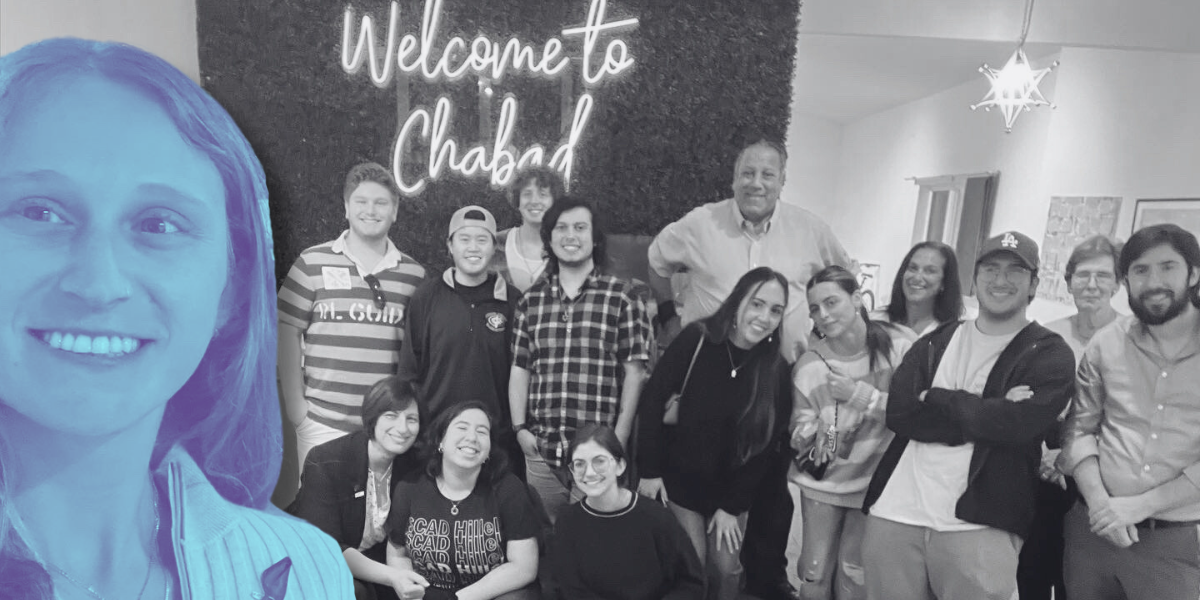 I am a broken, angry and still somehow optimistic 28-year-old Israeli activist and social media influencer who has been traveling to college campuses across the United States, trying to explain to American students the inexplicable.
I explain that early in the morning on October 7, I was in my Tel Aviv apartment and, like many Israelis, was awakened by frantic calls telling me to turn on the news. Around 7:30 a.m., I did the math. Hamas terrorists were just two hours away in southern communities, committing atrocities that had yet to be seen in our lifetime. How soon, I calculated, might they arrive in my city? I ran to the supermarket to stock up on basic necessities. Who knew how long we would need to hide in our homes?
Two weeks later, amid the shock, fear and anger that reports of close to 1,400 people (recently updated to 1,200) had been brutally massacred in one day, and nearly 240 hostages taken into Gaza, I found myself more than 5,000 miles away in Philadelphia. I was a panelist at a conference for the book launch of Jewish Priorities: Sixty-five Proposals for the Future of Our People, to which I had contributed an essay about activism. My co-writers and I had submitted our chapters over a year ago, yet our writings seemed more relevant than ever.
My arrival in the United States, where I was born and raised before making aliyah with my family 17 years ago, hadn't gone unnoticed by my followers on social media. I started receiving messages from Jewish student groups asking if I could come to their campuses and speak. Together with the Jewish National Fund, a last-minute college speaking tour was arranged.
My first visit was to American University in Washington, D.C. I'll never forget the fearful energy I encountered in a room full of students. I was the first Israeli to visit since the war began, and I could see the immense pain that the Jewish students were feeling. 
---
Hadassah Magazine asked college students to recount their experiences on their campuses in the wake of the October 7 attacks on Israel and the ensuing Hamas-Israel war. Read their essays here, here and here.
---
They were struggling with the blatant Jew hatred both online and on campus. Many said they had lost friends who either didn't understand the pain they had experienced by the Hamas atrocities against Israel or, worse, were among those who blamed Israel for what happened.
In the span of two weeks, after my talk at American, I also visited Northeastern in Boston; Kennesaw State in Atlanta; and SCAD, the Savannah College of Art and Design. Speaking to groups as small as 15 and as large as 70, each stop was important.
As I traveled from campus to campus, I refused to conceal my Jewish identity even as I acknowledged the risk in some settings. I wore my Magen David necklace daily and told every cab driver and waiter where I was from. I did it even though my mom begged me not to.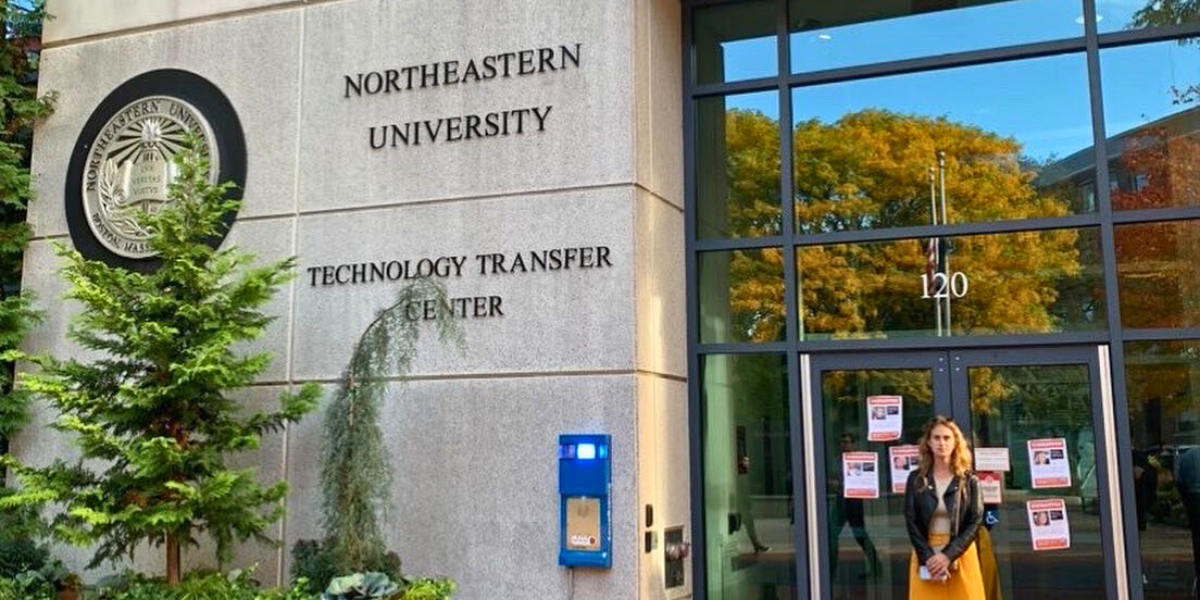 I mostly spoke with Jewish students on the campuses but also had the opportunity to engage with curious non-Jews. At Northeastern on a Friday afternoon, the Hillel set up empty Shabbat tables with the images and names of the hostages held in Gaza taped to each chair. Some of the Jewish students and I spoke to passersby, explaining the setup and answering questions about the war with Hamas.
One notable interaction was with a student who started taking pictures of the posters of the victims. Having seen videos of students on campuses—and others elsewhere—tear down these posters, I was worried. I approached the student and asked if he knew what was going on here. I appreciated his answer: "Maybe a little." He explained that he had friends who were active in the "Free Palestine" movement and he was curious to learn from the other side. As I started to explain the meaning behind the empty Shabbat table, he asked if he could film me so he could better remember and share my words. I said, "Of course."
When I told him that we in Israel also mourn the innocent Palestinian lives that are being lost, I could tell he was surprised. To us, that empathy is a given. To many in our Western audience so quick to judge us, it's not.
I knew from my experience as a Jewish influencer how ugly the internet could be, and at each meet up, I tried to give students some tools for the digital war they faced daily. I knew they were seeing what I was seeing: the silence from the "Free Palestine" crowd on October 7 being quickly replaced with the loud demand for a ceasefire barely a day after Israel retaliated.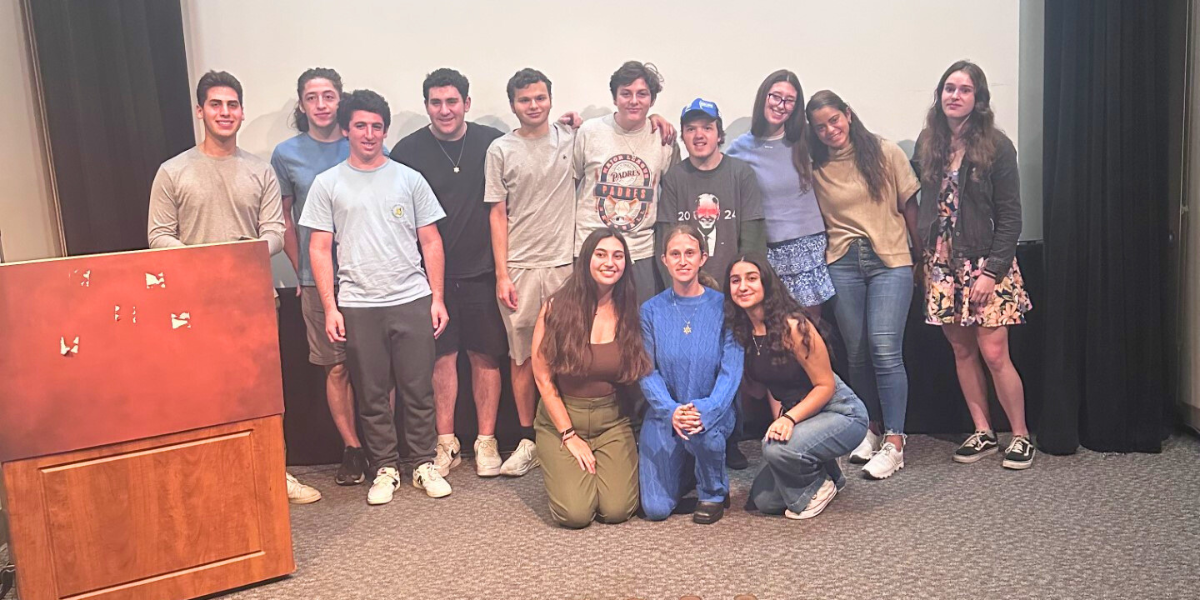 I encouraged them, for example, not to show their anger too much (sounds impossible, I know) because it won't help people hear the message.
On all the campuses, I found myself granting students permission to take a break from the insanity they were experiencing—online, at school, everywhere. I reminded them that this fight to support Israel is a marathon, not a sprint. It's a lesson I'm trying to apply to my own life.
As I headed back to Israel, happy to be reunited with my loved ones, I left with a sense of optimism. The passion and commitment of Jewish students across the country reaffirmed my own optimism in the strength and resilience of our people. Just like our ancestors, we will not only survive, but thrive. Am Yisrael Chai.
---
Hallel Silverman is an American born, Israeli-raised activist and content creator living in Tel Aviv. She is an associate at the Tel Aviv Institute. Follow her on Instagram, Twitter and Tiktok at @JustHallel.