Our Favorite Cheesecake Recipes
Sure, we all love blintzes and rich creamy casseroles, but cheesecake is the undeniable star of the Shavuot dairy table. With the holiday fast approaching—it begins this year on the evening of June 4—we'd like to suggest some of our favorite cheesecakes, from classic to foodie to exotic to savory. B'teyavon, and chag sameach!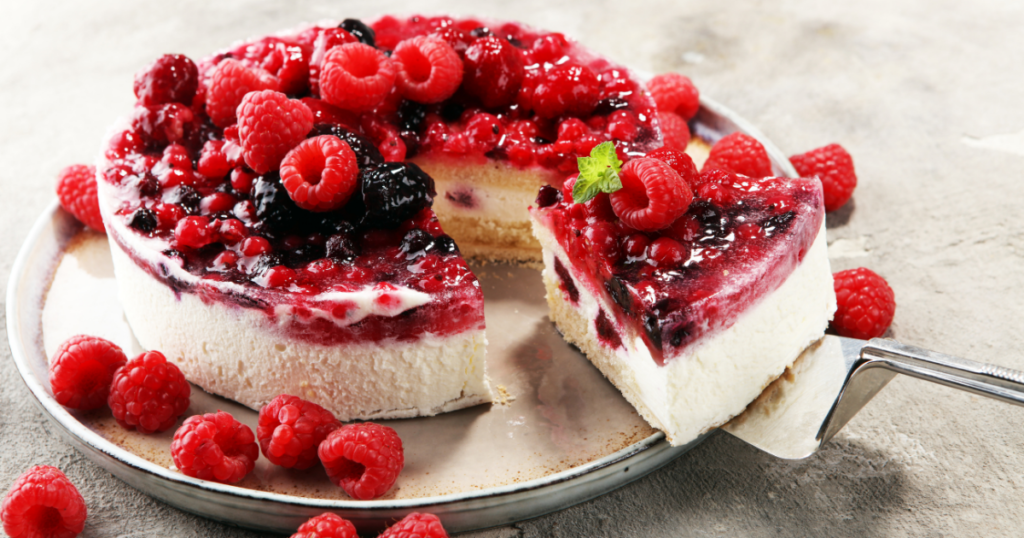 For lovers of the American classic, it doesn't get more elegant, refined and simple than Marcia Friedman's recipe, from her recently released Essential Jewish Cookbook.
Inspired by the Argentinean alfajor cookie, a shortbread sandwich treat stuffed with dulche de leche, Jessica Halfin developed an Israeli-style cheesecake with a ricotta cheese and sour cream base, two layers of shortbread streusel and a topping of caramel sauce and coconut.
Whipped Cheesecake With Cookie Crust and Pecan Cookie Crumble
An American-Israeli cross between a crumble cheesecake and a whipped-cream kind of dessert, with added pecans for texture. Chef and cookbook author Danielle Oron's recipe is super easy and can be made ahead.
If you love pumpkin spice and have always wondered how that quintessential fall flavor would taste if enhanced with Baharat and paired with rich labne, this is the cheesecake for you. And its graham cracker crust laced with cardamom is delish. From Jeff Gabel of Kitchen Kibitz renown.
Unbelievably Dairy-Free Cheesecake
But what if you're lactose intolerant, or you aren't serving dairy for your Shavuot feast? Then test out this scrumptious Tofutti cake from lifestyle blogger and foodie Nealy Fischer. She gloriously tops her cake with either pineapple, cherry compote or seedless raspberry jam.
Light and Creamy Cheesecake with Nut Brittle and Blueberries
If you're sophisticated about your cheeses and love fresh berries and the sweet crunchiness of nut brittle, try out this cake from the kitchen—and 2015 cookbook—of the JCC Manhattan. Beyond cream cheese, this dessert calls for farmer cheese, Montrachet goat cheese and mascarpone. Yum.
Savory Cheesecake With Eggplant, or Roasted Zucchini and Mint, or Roasted Peppers, Kalamata Olives and Oregano
Deliciously surprise your Shavuot guests by serving them this main-course cheesecake from the Israeli-born husband-and-wife team at Honey & Co. in London. After you compose the base, it's up to you to top it with eggplant, or roasted zucchini and mint, or roasted peppers, kalamata olives and oregano.