Letters to the Editor: Indie Books, BRCA and Jewish Baltimore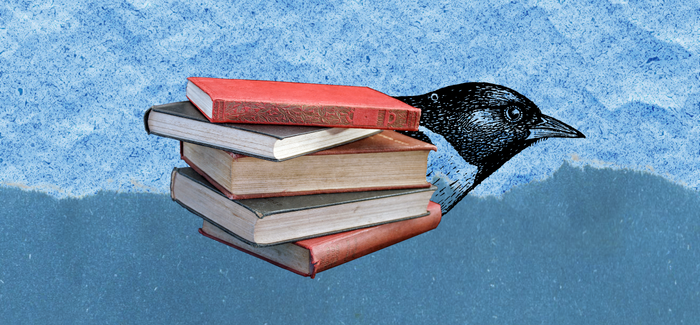 Write to us! We value your interest in Hadassah Magazine and welcome hearing from you. Please email letters to the editor to letters@hadassah.org.
---
Men and BRCA
I read "Battling a Silent Killer," the excellent January/February 2023 article about the threats posed by ovarian cancer. I'd like to reiterate that the two BRCA genetic variants are also associated with breast cancer—and that while men, of course, do not get ovarian cancer, they can get breast cancer as well as pass along either variant to a child.
My husband died of breast cancer and related metastases. His diagnosis revealed the cause as BRCA 2 and alerted us to the possibility of our children inheriting a copy. When we discovered that one of our daughters had the variant, she took preventative surgical action to avoid both breast and ovarian cancers.
Lucy Lehman
San Diego, Calif.
Vaccine Front Lines
We owe a debt of thanks to Hadassah National President Rhoda Smolow for her column, "A Medical New Wave," in the January/February issue. Smolow reminds us that scientific breakthroughs come in seemingly sudden waves. Such is the case with the mRNA vaccines. Genetic engineering allowed for the discovery and quick development of Covid vaccines. That Hadassah was in part behind this is a point of great pride. Rather than being put off by the vaccines' rapid development, we should stand ready to embrace them.
Just as the American Zionist Medical Unit rushed to Palestine during World War I with fighting still raging, so should we look to the future to seek out new vaccines to ward off diseases.
Abbott Gorin
Springfield, N.J.
Inner Harbor Update
I read the second paragraph of the Baltimore travel story in the January/February issue in disbelief. Referring to the Inner Harbor, the author wrote that "All of Baltimore gathers here." That was maybe true 10 years ago, but not today.
I have lived in Baltimore for over 40 years and watched Harborplace being built. It was fun and exciting to spend a Sunday afternoon there, eating at a restaurant, watching the street performers, marveling at the beautiful National Aquarium. But today, many storefronts in the Light Street and Pratt Street pavilions are vacant. There is also a growing incidence of crime.
I hate that this has happened to a place I loved.
Toni Greenberg
Reisterstown, Md.
I was thrilled to see the article about my hometown of Baltimore. I am a certified nurse-midwife. In 1981, nurse Ann Sober and I opened the Baltimore Birth Center, the first out-of-hospital birth center in the state of Maryland, on Park Heights Avenue. We did so to provide individualized care in a friendly homelike setting with the benefit of nurse-midwifery care. Many of our patients were from the Orthodox community. Women could walk to the center, and we were able to honor their customs and practices surrounding birth.
I have wonderful memories of those times—it truly was an honor to provide care for Orthodox women.
Eileen Ehudin Beard
Naples, Fla.
'Fortuitous' Doctor Referral
The November/December 2022 story "Sight for Sore, Cloudy Eyes" couldn't have come at a more opportune time. A month before reading the article, I underwent routine cataract surgery at a Tel Aviv hospital. When, at my one-week follow-up visit, my visual acuity had not adequately improved, I was diagnosed with Fuchs Dystrophy, a corneal genetic disorder. Apparently, this should have been a relatively "easy" disorder to diagnose—prior to cataract surgery.
It was fortuitous that my Hadassah Magazine arrived that same day. I read about Dr. Itay Lavy and the cutting-edge care being provided by Hadassah's cornea clinic. I immediately scheduled an appointment with Dr. Lavy. He put me at ease and scheduled a course of action that includes eye drops that have been shown to promote endothelial cell proliferation and to prevent apoptosis, which are the causes of problems associated with Fuchs Dystrophy.
I am fully confident that Dr. Lavy and the Hadassah corneal team will continue to be at the forefront of cutting-edge discoveries to treat this and many other corneal disorders.
Karen Katzman-Hanan
Even Yehuda, Israel
Yet More 'People of the Bookstore'
I enjoyed the roundup of independent book sellers featured in "People of the Bookstore" in the January/February issue and would like to suggest an addition: Writer's Block Bookstore, with locations in Winter Park and Winter Garden, Fla. Owner Lauren Zimmerman supports the Central Florida Jewish Book Festival in partnership with local JCCs and brings in many well-known authors (both Jewish and not) for talks and signings.
Emily Raij
Winter Park, Fla.
I wanted to add something left out of the mention of The Bookstore, the independent book shop in Lenox, Mass., that was among those featured in the magazine's roundup. The filmmaker of the documentary Hello, Bookstore—which follows the outpouring of support for the store during the pandemic and which was also mentioned in the article—is A.B. Zax, who just happens to be
my son!
Susan Zax
North Falmouth, Mass.
From Threat to Parable
Kudos to Rona Kobell for her poignant essay, "Preserving History," in the January/February issue that explored how rising sea levels are threatening a Black church congregation on Maryland's Eastern Shore. That same threat inspired my song "Rowboat"—available on major online music platforms—that extends a Jewish parable (Midrash Rabbah Vayikra 4:6) of interdependence to this environmental crisis.
Larry Lesser
El Paso, Texas
More Deserving Women
With so many books about Jewish heroines, I question the choice to include Ethel's Song, about avowed communist Ethel Rosenberg, in the November/December 2022 roundup of new children's books. Rosenberg's culpability has been minimized to make her a feminist heroine, but Russia would never have gotten the atomic bomb without American spies like her.
Zee Abrams
San Diego, Calif.
A Modern Hadassah
After my mother, Shirley Freedman, a Hadassah life member, passed away in 2021 at the age of 100, I had her mail forwarded to me. And for the first time, I began reading Hadassah Magazine.
What a blessing she has left to me. The magazine is educational and inspirational and has impressed me with how modern and advanced Hadassah has become. Many women like me have the impression that Hadassah is an organization for "old ladies." But at 66, I am neither an "old lady" nor do I continue to hold that impression of Hadassah, thanks to the magazine.
Now, I will become a Hadassah member in my mother's honor and to join the generations of women who support the people, places and resources that Israel offers to the world.
Michelle Freedman Brill
East Brunswick, N.J.